Macquarie University ranks top 20 nationally in THE Impact Rankings 2020
29 April 2020
The Times Higher Education (THE) Impact Rankings 2020 announced that Macquarie University ranked 16th nationally and in the Top 50 globally for three SDGs.
THE Impact Rankings assesses the performance of universities globally against the United Nations' Sustainable Development Goals (SDG). There is a total of 17 SDGs that universities are assessed against using three broad areas: research, outreach, and stewardship. THE Impact Rankings 2020 ranked 766 universities across 85 countries.
Macquarie University ranked 16th overall nationally and ranked in the Top 50 globally across three SDGs:
Life on Land – 23rd worldwide
Reduced Inequalities – 32nd worldwide
Partnerships for the Goals – 50th worldwide
Life on Land measures universities' support for land ecosystems. Reduced Inequalities measures universities' policies on discrimination and their commitment to recruiting staff and student from under-represented groups. Partnerships for the Goals looks at how universities' support the SDGs through collaboration with other countries.
Professor David Wilkinson, Deputy Vice-Chancellor – Engagement, said it was admirable to see Macquarie University outperforming many prestigious peers internationally across these three SDGs:
"These rankings are important in ensuring that we continue on our path in contributing to a more sustainable world. It is fantastic that we have been recognised for our ongoing support to our land ecosystems and our determination to eliminate discrimination and ensure staff and student from under-represented groups form part of our Macquarie University community", commented Professor Wilkinson
"From July this year, we will be switching over to 100% renewable energy source for our North Ryde campus. This will lead to Macquarie University cutting its greenhouse gas emission by 92%. This is a global universities' partnership in working towards eliminating inequalities and creating a more sustainable world for future generations", he said.
The Times Higher Education Impact Rankings was established in 2019 and is published annually. The rankings are the only global performance tables that assess universities against the United Nations' Sustainable Development Goals (SDGs).
Filed under: Featured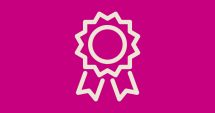 Media contact
02 9850 1055
View by category