Macquarie University academic receives prestigious NHMRC award
12 March 2020
The outstanding leadership of Macquarie University Professor Johanna Westbrook has been recognised with the announcement of the National Health and Medical Research Council (NHMRC) Elizabeth Blackburn Investigator Grant Award (Leadership in Health Services Research) at the NHMRC Research Excellence Awards in Canberra today 11 March 2020.
Professor Westbrook is internationally recognised for her research evaluating the effects of information and communication technology in healthcare and is the Director of the Centre for Health Systems and Safety Research at the Australian Institute of Health Innovation, Macquarie University.
The Elizabeth Blackburn Investigator Grant Award recognises the highest-ranking woman in the area of health services, determined by a peer review process.
Professor Westbrook said: "I am really honoured to receive this award and acknowledge the important work of other committed health services researchers whose work is essential to improving the care of patients in Australia and internationally."
Macquarie University Deputy Vice-Chancellor (Research), Professor Sakkie Pretorius, congratulated Professor Westbrook on the esteemed award.
"The Elizabeth Blackburn Award is a prestigious recognition of the important research conducted by Professor Westbrook and further demonstrates Macquarie University's commitment to the exploration and development of world-class research," Professor Pretorius said.
The five-year $2.5 million Investigator Grant for which this award is associated, is for 'Delivering safe and effective medication management technology now and for the future.'
Professor Westbrook said the effective use of information and communication technology is a potential game changer in reducing medication errors in hospitals—a major patient safety challenge costing Australia almost $1.3 billion annually.
"Our research has demonstrated the enormous potential of electronic medication management systems to reduce medication errors, in some cases halving the rate of errors in hospitals. Our next crucial step is to understand how to optimise these systems – to increase their effectiveness and safety, and to better integrate them into the everyday work of clinicians—each with their own unique work patterns, needs, preferences and professional cultures," Professor Westbrook explained.
Professor Westbrook also thanked colleagues and her outstanding team at the Australian Institute of Health Innovation for their support and dedication to investigating how health systems and technology can be better designed and used to create safe, effective and sustainable healthcare.
The Elizabeth Blackburn Award is named after the Australian Nobel Laureate Professor Elizabeth Blackburn, a molecular biologist who received the 2009 Nobel Prize in Physiology/Medicine.
Filed under: Featured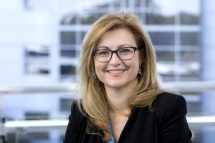 Media contact
02 9850 1055
View by category