Macquarie moves up in employability rankings
19 September 2019
Macquarie University has ranked number one across Australian universities in the Graduate Employment Rate indicator in the newly released 2020 QS Graduate Employability Rankings. Macquarie's overall rank has moved into the 101-110 band and ninth position in Australia.
Assessing nearly 500 universities world-wide, the QS Graduate Employability Rankings 2020 provides information about how successful today's students are at securing a job after graduation.
QS assesses universities on alumni outcomes, employer-student connections, employer reputation, graduate employment rate and partnerships with employers.
Deputy Vice-Chancellor Engagement, Professor David Wilkinson, said it was pleasing to see Macquarie's employability indicators improving again in key rankings.
"While international ranking systems are only one indicator of performance, we are pleased to see Macquarie's global standing and reputation rise, particularly around the key area of graduate outcomes."
In June Macquarie was once again ranked as a leading institution in the 2020 QS World University Rankings, being named amongst the top 1% of universities worldwide.
Filed under: Featured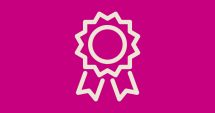 Media contact
02 9850 1055
View by category