Macquarie University wins $14 million in health research funding
30 August 2019
Macquarie University researchers have been awarded $14 million in funding for research projects that aim to improve the safety and quality of healthcare and find effective treatments for conditions including Alzheimer's Disease, Motor Neurone Disease (MND), other neurodegenerative diseases and mental health.
The University has secured NHMRC Investigator Grants and a Partnership Project worth $11,958,973.30 and a further $500,000 cash contribution from Anglicare. The Investigator Grants provide the highest performing researchers at all career stages with funding for their salary and a research support package for five years.
As part of the NHMRC grants, the Commonwealth Department of Health's Medical Research Future Fund (MRFF) has allocated $1,500,000 to Macquarie University's Australian Institute of Health Innovation (AIHI) and NSW Health partners for a three-year program to support better value health services.
Macquarie University Deputy Vice-Chancellor Research, Professor Sakkie Pretorius, congratulated the University's researchers for securing the grants.
"We are thrilled with this outcome. It is a great day for Macquarie University research, and more importantly, for the general population who will benefit from the advances that flow from research in a range of priority health areas including Alzheimer's Disease, MND, Multiple Sclerosis (MS), mental health and improvement of health systems safety and quality.
"I would like to congratulate our researchers whose high-quality projects have been allocated this funding due to their tenacity, passion, brilliance and sheer hard work."
Among the largest grants announced was $2,500,000 to the AIHI's Professor Johanna Westbrook for advancing knowledge of electronic medication management technology to ensure better medication safety and appropriate care in hospitals.
In addition, Professor Gilles Guillemin from Macquarie University's Centre for MND Research will receive $2,401,595 for his five-year program to identify new biomarkers to monitor progression and develop new drugs for the treatment for neurodegenerative diseases including Alzheimer's Disease, MS and MND.
Another significant grant of $2,198,640 will go to Professor Ian Blair from Macquarie University's Centre for MND Research to unravel the genomic factors underlying MND in pursuit of effective treatment.
The AIHI's Professor Jeffrey Braithwaite has secured $1,350,000 to develop and implement a world-first learning healthcare system to achieve unprecedented improvements in the safety and quality of care by harnessing information technologies, data mining, machine learning and genomics to save lives.
Dr Arne Ittner from Macquarie University's Dementia Research Centre has been awarded $1,243,588 for a program that will advance Alzheimer's drug development by exploring the molecular origins of memory, potentially leading to a new therapeutic concept for how we may retain and restore memory in Alzheimer's Disease.
Associate Professor Blake Dear in the Department of Psychology has been allocated $950,000 for an important research program to increase our current knowledge and significantly advance our ability to support the mental health of Australian Adults with chronic physical health conditions.
With the spotlight firmly on aged care and the recent Royal Commission, the NHMRC has awarded 1,315,150.30, to a Partnership Project Grant to be led by Professor Westbrook, with Professor Andrew Georgiou and Professor Braithwaite from AIHI, and with colleagues from four other universities across the country. Anglicare is the leading partner in this project and will contribute $500,000 along with the expertise of their organisation. The team will target falls and client wellbeing – two priority areas – examining the integration of data and applying analytics to electronic systems to target care improvements in residential and community-based aged care.
Professor Braithwaite also received $1, 500,000 from the MRFF for an ambitious three-year program in conjunction with partners from the New South Wales (NSW) Agency for Clinical Innovation, NSW Bureau of Health Information and Macquarie University Centre for the Health Economy with overarching leadership from NSW Health, to support best practice care across the State's health system. The research program will support the flagship NSW Health Leading Better Value Care Program (LBVC), which aims to deliver better value services to the people of NSW.
Filed under: Featured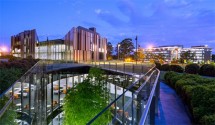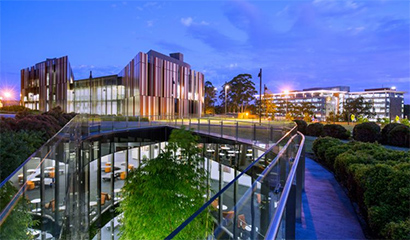 Media contact
02 9850 1055
View by category