The Tall Poppy Campaign recognises the achievements of Australian scientists through the prestigious annual Young Tall Poppy Science Awards. Tall Poppy winners undertake activities to promote interest in science among school students and teachers, and broaden the understanding and appreciation of science in the wider community.
Macquarie University extends its congratulations to the four winners:
Dr Simon Clulow, Department of Biological Sciences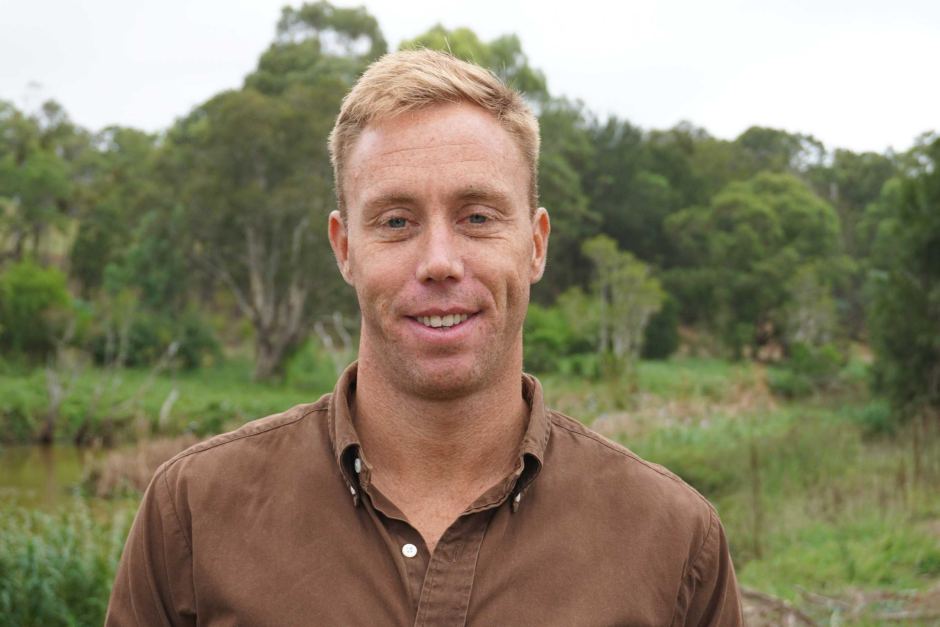 Dr Simon Clulow is a conservation biologist who combines a passion for conservation with research interests in reproductive biology and ecology. He is hoping to stop species extinctions through combining traditional approaches with modern biotechnology.
Clulow works on 'de-extinction' (resurrecting extinct species), controlling global pathogens such as the amphibian chytrid fungus, and understanding the impact of the cane toad on Australia's fauna.
His work has garnered considerable media attention, particularly his involvement on a cutting-edge collaborative de-extinction project that saw the revival of live embryos of an extinct frog species through cloning. He also recently called for the establishment of a sanctuary for frogs in Papua New Guinea, buying time for a cure for chytrid fungus in the only pace currently free of the devastating pathogen.
His diverse and interdisciplinary approach focuses on the fields of ecology, behaviour, conservation and reproductive biology, specifically assisted reproductive technologies and gene banking within terrestrial vertebrates.
Clulow's research has had significant impact. For example, a study he led demonstrated that a simple environmental manipulation can significantly reduce levels of the chytrid fungus responsible for the decline and extinction of frog populations and species worldwide.
Clulow says he hopes this award will add to this impact: "I am extremely excited and humbled to have been selected for this award, but mostly encouraged by the recognition it gives to the need for scientific outreach in conservation science."
Clulow's published work includes 58 peer-reviewed papers a book chapter on amphibian assisted reproduction and a book, A Complete Guide to Frogs of Australia.
He was awarded his PhD in 2017 by the University of Newcastle. He is currently a Postdoctoral Research Fellow with the Department of Biological Sciences at Macquarie University.
Dr Noushin Nasiri, School of Engineering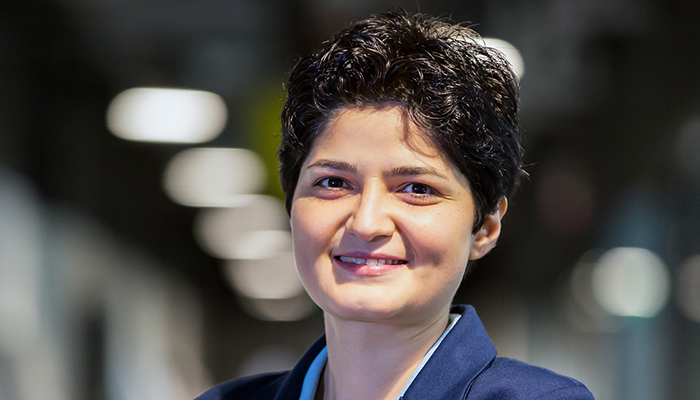 In much the same way a police officer can detect whether you're drunk with a breathalyser, a simple, non-invasive breath test can detect disease.
Dr Noushin Nasiri is an engineer working with nanotechnology. Her research is aimed at developing breath tests that can diagnose diseases like diabetes and breast cancer in their very early stages, when treatment options are wider and the prognosis more hopeful. Her research is focused on
developing nanosensors that will enable early, non-invasive disease diagnosis using biomarkers in the breath.
Each nanosensor is made of billions of nanoparticles and is only a few atoms across, so small it could fit inside our phones and check our health daily.
The implications of Nasiri's research are far-reaching – a breath test is cheaper and less invasive than existing tests and almost instantaneous, which could make detection more widely accessible on a global scale and result in higher recovery rates and lower treatment costs.
Outside the lab, Nasiri has presented her research widely, including at TEDx Sydney Salon, on the ABC's Ockham's Razor and at Sydney Spark Festival. She is a tireless science communicator, encouraging the next generation of researchers by regularly supporting primary and high school events. She also recently featured in the Sydney Morning Herald and the Age, explaining the benefits that flowed from the Apollo moon program, while her work was recently covered by News Ltd publications.
On winning a Tall Poppy, Nasiri says, "It is an honour to be recognised for the work I'm doing on early detection of disease though analysing human breath. I am pleased and humbled to accept this award and to join past recipients who have made incredible contributions towards research leadership as well as science communication in Australia."
Dr Nasiri was awarded her PhD by the Australian National University in 2017 and is currently a Lecturer with the School of Engineering at Macquarie University.
Dr Chris Reid, Department of Biological Sciences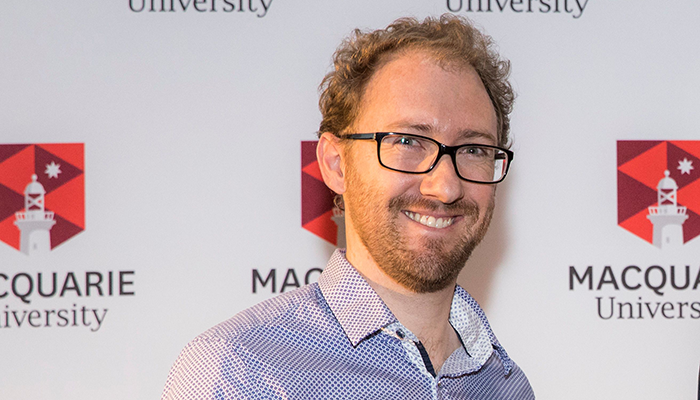 Dr Chris Reid's research looks at biological complex systems such as ant colonies, honeybee hives and slime moulds, to understand how simple interactions between individuals lead to the sophisticated capabilities observed at the group level.
There are rules that govern how groups of simple interacting units achieve coordinated behaviour. These 'complex systems' span from physics to biology and operate on all scales, from global weather patterns to neurons in the brain. By shedding light on biological complex systems, Reid aims to enhance our understanding of other complex systems like tissue development and wound healing; improve our problem-solving computer programs; and provide behavioural rules for swarms of robots to enhance their capabilities as a collective.
This could in turn lead to revolutionary technologies, such as swarms of nanobots that can come together to create structures or tools as needed, or a blob of cells that transforms itself into a replacement ear, bladder or heart.
Reid has an extensive public engagement program, including his 'Are you smarter than a slime mould?' exhibit and the annual Minibeast Day event, where Macquarie researchers present their invertebrate research to primary school children to showcase biodiversity and conservation.
Reid says he is delighted to have been recognised for his work: "It is fantastic to be selected for this prestigious award, which is unique in not only recognising the research of young scientists, but also their efforts to communicate their findings to the public.
"The Tall Poppy Science Awards are highly coveted in this age where scientific outreach has become a crucial part of modern science, and I am honoured to be among the recipients for 2019."
Reid received his PhD from the University of Sydney in 2013. He is currently ARC DECRA Fellow with the Department of Biological Sciences, Macquarie University.
Associate Professor Ronika Power, Department of Ancient History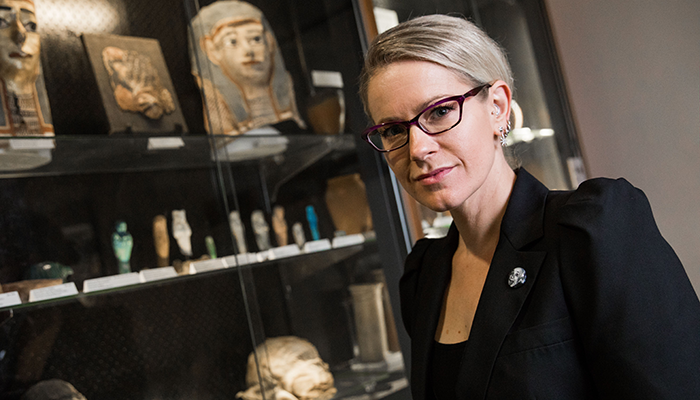 Associate Professor Ronika Power is one of Australia's foremost experts in bioarcheology, studying human skeletons and mummies from the ancient world to communicate the science of human health, human migration, palaeodiet and palaeoclimate data.
By bringing together the fields of science, technology, humanities, mathematics and medicine, Power tells detailed stories about the health, lifestyles and environments people experienced as long as 10,000 years ago.
As the primary human remains expert on four ERC-funded projects, Ronika collaborates across Australia, the UK, Europe and Canada and has generated high-impact publications across a variety of fields, including her co-authored work on the late Holocene massacre at Nataruk in Kenya.
Power was recently awarded the Australian Academy of the Humanities' 2019 Max Crawford Medal, Australia's most prestigious award for achievement and promise in the humanities.
Power says she is honoured to have received such significant awards across both science and the humanities this year.
"I'm absolutely thrilled to be named among Australia's best and brightest early career researchers in science, who are making special efforts to share their research and passion with the community.
"To have so many of my amazing colleagues from Macquarie University represented in this year's cohort shows that Macquarie is a fertile space for early career researchers and science communicators."