Macquarie University launches an entirely online Global MBA program focused on building capabilities of the future
29 August 2018
The Macquarie Graduate School of Management Global MBA is the first degree offered on Coursera in the Asia-Pacific region
Macquarie University, ranked in the top 1% of universities worldwide, has launched a Global MBA offered exclusively on Coursera, the world's largest online higher education platform.
The Macquarie Graduate School of Management (MGSM) Global MBA is a first-of-its-kind online MBA on future-focused capabilities, designed to serve the rapidly growing workforce in an age when AI is expected to automate half of the activities that people are paid to do in the global economy.
Applications open today for the first cohort of admitted Global MBA students who will commence in May 2019.
An MBA that prepares people for the future of work
The Global MBA is an MBA built for professionals who want to future-proof and accelerate their careers from wherever they are located. It also features a 'stackable' model that allows students to earn certificates as they go through the program and start learning before even submitting a formal entry application.
"Our new Global MBA reflects our commitment to investing in innovative business education that meets the career ambitions of today's professionals, showcasing the talents of our excellent faculty, and developing global partnerships that enhance our brand recognition," said Professor Stephen Brammer, Executive Dean of the Faculty of Business and Economics.
"Coursera is a world-class partner, and the Global MBA will be a game-changing program that brings Macquarie to a new global community of learners, complemented with continuous development in and commitment to our flagship on-campus MBA program."
The Global MBA is particularly relevant for rising generations that are looking for ways to be empowered in their careers outside of the traditional corporate ladder — a 2018 Deloitte study found that 43 percent of millennials plan to quit their current job within two years and 62 percent consider gig work as a viable career path. These emerging career trends require more professionals to equip themselves with a broad set of adaptable skills.
The Global MBA curriculum is designed to build six cross-disciplinary capabilities: leading, strategising, analysing, influencing, adapting, and problem solving.
Stackable certificates and unprecedented flexibility 
Coursera has pioneered the stackable model for online degrees that gives students the choice of taking as much or as little of a degree as they want. All courses in the Global MBA are available on Coursera to enroll in as open courses not for credit and result in individual certificates. This means that students can choose to take as many open courses as they want and gain certificates along the way. Full courses including premium features and content are also available and students with a non-traditional background who perform well in these courses can be admitted into the degree program.
"300 million people are entering the workforce in the next 10 years who will all be vying to succeed in a rapidly changing economy. Coursera is working with Macquarie and other leading universities to not only make degrees more accessible but to also be more relevant preparation for the future of work," said Jeff Maggioncalda, Coursera's CEO. "We are thrilled to launch the Global MBA with Macquarie University, our first degree offered by an Australian university and one that we believe fulfills an unmet need in the MBA market today."
Once admitted, students can fit the Global MBA around their work and personal lives while still receiving the rigorous learning experience they expect from a top-quality program.
Asynchronous lectures and assignments are combined with high engagement components like regular live video sessions with instructors and collaborative group projects – all done digitally and aided by the most advanced technologies that enable seamless communication with instructors and peers. Students can access all of their course material wherever they are on Coursera's mobile app, a popular feature used by over 80 percent of degree students on the platform.
Two open courses in the Global MBA will launch on 24 September: "Know your people" and "Adapt your leadership style." Go here to learn more about the MGSM Global MBA.
About Coursera:
Coursera is the world's largest online learning platform for higher education. Over 170 of the world's top universities and industry educators partner with Coursera to offer courses, specializations, and degrees that empower over 35 million learners around the world to achieve their career goals. Over 1,400 organisations use Coursera for Business to transform their talent. Coursera is backed by leading venture capital firms such as Kleiner Perkins Caufield & Byers, New Enterprise Associates, GSV Capital, International Finance Corporation, Laureate Education Inc., and Learn Capital.
Filed under: Featured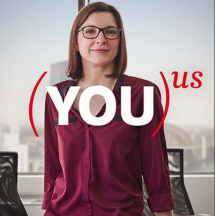 Media contact
02 9850 1055
View by category