Professor Jeffrey Braithwaite elected Fellow to eminent academy
20 October 2017
Founding Director of the Australian Institute of Health Innovation at Macquarie University, Professor Jeffrey Braithwaite, has been elected as one of 49 new Fellows of the Australian Academy of Health and Medical Sciences (AAHMS).
Professor Braithwaite has been elected as a Fellow for outstanding leadership and contributions to health and medical science in Australia.
New Fellows were welcomed from around Australia, representing many disciplines within the health and medical sciences, including basic and clinical science, public health and health services, physicians, surgeons and allied health practitioners.
The 2017 election will bring the Academy's Fellowship to 321. Induction of the New Fellows will take place during the Academy's third Annual Scientific Meeting, held at the South Australian Health and Medical Research Institute (SAHMRI) in Adelaide.
Dr Richard Horton, Editor-in-Chief of the Lancet, joins the meeting as international guest and keynote speaker. Professor Frazer, President of the Academy, said: "Health and medical research undertaken by the new Fellows of the Academy, and enabled by government and philanthropic funding, will help to ensure quality and equitable health care as we enter the age of precision medicine."
The full list of new Fellows, together with their citations on election, are available on the AAHMS website: http://www.aahms.org/fellowship/
Filed under: Uncategorized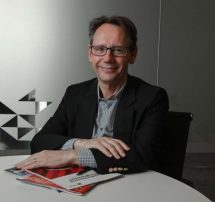 Media contact
02 9850 1039
View by category