Macquarie's AIHI director appointed President Elect to prominent international healthcare board
9 October 2017
Professor Jeffrey Braithwaite, Founding Director of the Australian Institute of Health Innovation at Macquarie University, has been named President Elect of the International Society for Quality in Health Care (ISQua), following an international vote for Board members, and a Board election.
Professor Braithwaite has commenced his appointment and will serve for two years after which he will be named President in 2019.
Professor Braithwaite was first elected to ISQua's Board in 2015. He has been associated with ISQua for many years.
"I am honoured, and most grateful to the ISQua Board and the international healthcare community for their support in my appointment as President Elect, and value the great trust they have placed in me to continue to promote quality improvement and patient safety across the world," said Professor Braithwaite.
"I look forward to expanding my role at ISQua in furthering its great mission, and to work with my fellow Board Members and other stakeholders who are striving to design better health systems and deliver better care to the populations they serve, to improve patient safety."
"Enhancing the quality of care is an international endeavor, affecting people in every health system, across low-, middle-, and high-income countries," Professor Braithwaite concluded.
In the role of President Elect, Professor Braithwaite joins ISQua Board Members Ms Wendy Nicklin, Canada (President); and Professor Cliff Hughes, Australia (Immediate Past President), as well as individual members Mr Bhunpendra Kumar (BK) Rana, India; Mr Peter Carter, Australia; and Dr Shin Ushiro, Japan.
They sit alongside institutional members: Accreditation Canada represented by Ms Leslee Thompson, Canada; Asian Society for Quality in Health Care (ASQua) represented by Professor Yuichi Imanaka, Japan; The Council For Health Service Accreditation of Southern Africa NPC (COHSASA) represented by Ms Jacqui Stewart, South Africa; and Haute Autorité de Santé (HAS) represented by Dr Bruno Lucet, France. Mr Duncan Inverarity, Parliamentarian, Ireland, and Dr Stephen Clark, Chair of the ISQua Accreditation Council, Australia are also key members of the Board. Board advisors include Professor Sheila Leatherman, Honorary Advisor, Low and Middle-Income Countries and Professor Jack Li, Journal Editor in Chief of the International Journal for Quality in Health Care. Dr Peter Lachman is the ISQua CEO.
ISQua's mission is to inspire, promote and support continuous improvement in the safety and quality of health care worldwide, through a network that spans 100 countries and five continents.
Filed under: Uncategorized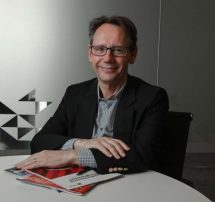 Media contact
02 9850 1039
View by category