New research to define listening effort aims to build evidence base for intervention
23 August 2017
New research from Macquarie University's Australian Hearing Hub has sought to better understand listening effort to transform the day-to-day experiences of the hearing impaired.
This research could help inform intervention, device selection and counselling strategies for those who are hearing impaired to lessen feelings of isolation and stress that can occur in social situations.
The research is the start of more planned study in the space to further measure and define listening effort.
A study by The HEARing Cooperative Research Centre and Macquarie University's Australian Hearing Hub has added to the body of research surrounding listening effort, finding correlations between pupil dilation and listening effort, as researchers look to address a major cause of social isolation and stress in Australians who are hearing impaired.
The research was led by a team of Macquarie University academics, including Kelly Miles, who says the aim of the research is to be able to compare different interventions, such as hearing devices, which can make listening easier for those who are hearing impaired.
"If you think about being in a noisy restaurant when you're with friends, and how you're constantly trying to hear what everyone is saying, you know that this can be one of the most challenging places to have a conversation as it requires a lot of effort to hear with so much background noise. This is even more difficult, and frustrating, for people with hearing impairments," says Ms Miles.
"The implications of extreme listening effort in those who are hearing impaired can result in them choosing to become socially isolated, or disengage from the work force.
"By defining and calculating listening effort, we hope to be able to compare different interventions to make hearing easier for people, particular in children, who may not be able to articulate it themselves."
Prolonged lengths of effortful listening can lead to increased feelings of stress, emotional distress and physiological changes, including increased heart rate and blood pressure.
Ms Miles says it's very important for people to be aware of the immense effort that listening requires in those who are hearing impaired. "Listening can be such hard work and can lead to negative heath consequences such as stress and fatigue. It also limits your potential to memorise what you hear."
The study assessed small brain waves and pupil dilation in young adults with normal hearing to understand the behaviour of these two objective measures under difficult listening conditions.
"What we found was that when people performed more poorly and didn't understand as many sentences, pupil size was larger. We also saw that when people could only recall parts of the sentence, their pupil size increased. On the other hand, the brain waves did the opposite – they decreased when the task was harder."
The research also found that the two measures – brain waves and pupil dilation – didn't correlate, suggesting that each may be tapping into a different aspect of listening effort.
The study is being published in a special issue of the Trends in Hearing journal showcasing an array of collaborative research from Macquarie University's Australian Hearing Hub.
Research in this area is expected to continue at Macquarie University's Australian Hearing Hub, with future studies aiming to access different cognitive measures of listening effort.
Miles, Kelly; McMahon, Catherine; Boisvert, Isabelle; Ibrahim, Ronny; de Lissa, Peter; Graham, Petra; Lyxell, B. Objective assessment of listening effort: co-registration of pupillometry and EEg. Trends in Hearing. July 2017.
This study received financial support from the HEARing Cooperative Research Centre, established and supported under the Business Cooperative Research Centres Programme, and the Commonwealth Department of Health and Ageing.
The Australian Hearing Hub, an initiative of Macquarie University and the Australian Government, provided financial support for the publication of this research article.
Filed under: Education Health & medicine Learning & teaching Research Science & nature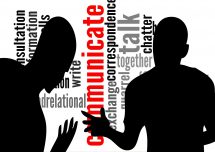 Media contact
02 9850 1055
View by category