Associate Professor Catherine Birman crowned NSW Premier's Woman of the Year
23 March 2017
Renowned surgeon, Associate Professor Catherine Birman, has won the 2017 New South Wales Premier's Award for Woman of the Year, being awarded the 2017 title at a ceremony at Parliament House on Wednesday to coincide with International Women's Day.
Associate Professor Birman is one of the most experienced cochlear implant surgeons in the world having performed over 1,000 cochlear implant procedures for children and adults from three months to 94 years. A pioneer in the field of cochlear implants for children with complex medical conditions, Associate Professor Birman is the Medical Director of the SCIC Cochlear Implant Program, a service of Royal Institute for Deaf and Blind Children (RIDBC).
Associate Professor Birman is also a Conjoint Professor with Macquarie University and Clinical Associate Professor with the University of Sydney. She practices at Macquarie University Hospital, Children's Hospital at Westmead, Royal Prince Alfred, Hornsby Ku-ring-gai and the Sydney Adventist Hospitals.
As the third female Ear Nose and Throat Surgeon ever to qualify in New South Wales, Associate Professor Birman's career and charitable works have made her a trail-blazer and inspiring role model for all women.
"I am honoured to win the NSW Premier's Award for Woman of the Year. This award provides a great opportunity to raise awareness of the importance of treating hearing loss," said Associate Professor Birman. "My hope is that all people with hearing loss seek help and that those people who would benefit from a cochlear implant take up this life changing technology."
Now in their sixth year, the NSW Women of the Year Awards recognise and celebrate the outstanding contribution made by women across NSW to industry, community and society. The Awards profile women who have demonstrated excellence in their career and elsewhere, women who make significant contributions in their community and young women whose achievements make them leaders in changing the social and business landscape.
The Premier's Woman of the Year Award is chosen by a judging panel from a shortlist taken from public nominations. Associate Professor Birman was one of four finalists to be nominated for the 'Woman of the Year' category in this year's NSW Premier's Awards.
SCIC Cochlear Implant Program, an RIDBC service, supports clients to access a range of implantable hearing devices according to their needs. The program provides a seamless, end-to-end suite of services, from early intervention and education; through to specialist assessment; surgical liaison and support; and rehabilitation services, delivering the highest level of care and support to all ages.

For more information about cochlear implants or SCIC Cochlear Implant Program, visit ridbc.org.au/scic or call 1300 658 981.
RIDBC is a charity and Australia's largest non-government provider of therapy, education and cochlear implant services for people with hearing or vision loss, supporting thousands of adults, children and their families, each year.
RIDBC relies heavily on fundraising and community support to be able to continue to make a difference in people's lives. 
Filed under: Health & medicine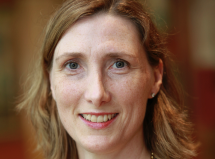 Media contact
02 9850 1055
View by category