Macquarie University gets input from 50+ industry influencers to overhaul accounting degree
1 December 2016
At a time when universities are being criticised for their lack of involvement with industry, Macquarie University recently collaborated with more than 50 industry influencers to analyse the outlook of accounting and how to meet the future expectations of employers. 
The focus groups and roundtable were part of a yearlong review of the Bachelor of Commerce – Professional Accounting curriculum to ensure the accounting degree incorporated the future skills graduates will need to be successful.
Head of the Department of Accounting and Corporate Governance at Macquarie University, Associate Professor Rahat Munir, said, "The accounting profession is undergoing a fundamental transformation and accountants are increasingly expected to possess tacit knowledge to inform business decisions. We need to 'unlearn' current teaching and learning practices and do things differently."
"Macquarie University has one of the largest departments of accounting in Australia and as such it plays a pivotal role in shaping tomorrow's accountants. To date, accounting and finance industry commentators have been vocal about the quality of Australian accounting graduates with reports of 'irrelevant skills' and inadequate hands-on experience."
"The roundtable and focus groups, comprising of representatives from industry bodies, the professional accounting industry as well as academics, addressed the following aspects: skills graduates need and how we can develop these; the education business model; identifying how the existing degree should be revised," added Associate Professor Munir.    
The review uncovered six core areas in which accounting graduates were lacking: teamwork, ethics, sustainability, problem solving, critical thinking and communications. These will be integrated into Macquarie University's Bachelor of Commerce – Professional Accounting degree for 2017.
"The degree will now offer a progressive blend of attributes in addition to expert technical skills. For instance, soft skills and human relationships will be a key aspect of the educational shift with a greater emphasis placed on social, environmental and intangible reporting," added Associate Professor Munir.
The reinvigorated Bachelor of Commerce – Professional Accounting will be officially launched at a ceremony at Macquarie University's North Ryde campus on Wednesday, 30 November.
Filed under: Business Education Featured Learning & teaching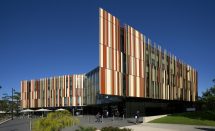 Media contact
02 9850 1055
View by category