Macquarie Law School alumnus leads Henry Davis York
25 March 2015
Macquarie Law School congratulates alumnus Michael Greene on his recent appointment as Managing Partner of Henry Davis York (HDY), a renowned Australian law firm.
As one of HDY's top litigators, Michael has had a distinguished career working with both public and private sector clients on disputes concerning contracts, tendering and procurement, fraud, intellectual property, directors and shareholders, corporate governance, administrative law, statutory duties and interpretation, road transport law regulation and enforcement.
Professor Natalie Klein, Dean of the Macquarie Law School, is proud to have yet another of the School's alumni leading a top national law firm.
"It is wonderful for the Macquarie Law School community to see one of its graduates reach such a tremendous milestone in their career," says Klein. "We of course take great pride in seeing the different places a Macquarie law degree can take you."
During his 22 years with HDY Michael has held numerous senior leadership roles, including as a member of the Board, leader of the firm's Commercial Disputes Group and head of the firm's Government Sector Practice.
Prior to becoming Managing Partner, Michael also specialised in advising and appearing for public sector clients in relation to statutory inquiries and he has represented those clients at several significant ICAC inquiries, a judicial inquiry and a large number of coronial inquests. Michael recently acted for the NSW Police Force in the Cunneen Special Commission of Inquiry in relation to the Catholic Diocese of Maitland – Newcastle and for the State of NSW in relation to one of the case studies examined by the Royal Commission into Institutional Responses to Child Sexual Abuse.
"I have very fond memories of my time at Macquarie Law School," says Michael. "I am forever grateful for my broad legal education. Macquarie taught me the discipline of constructive inquiry, to think broadly and to work effectively in teams to solve problems. These are skills I still use every day."
Graduating in 1989, Michael continues to be involved with Macquarie Law School and recently joined a distinguished cohort of fellow alumni at a Macquarie Law School luncheon hosted by alumna Sue Kench (BA LLB '84), another distinguished Macquarie trailblazer who was appointed as Managing Partner at King and Wood Mallesons in 2013. This luncheon was part of a new Macquarie Law School project which aims to deepen the bonds it has with its alumni and supporters.
Filed under: Alumni Faculty of Arts Law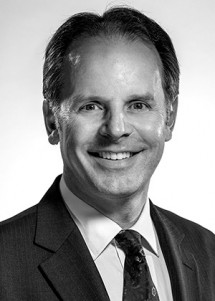 Media contact
02 9850 1055
View by category