Frank Zipfinger and Jingmin Qian appointed to Macquarie University Council
2 March 2015
A Company Director and former Managing Partner at a leading Australian law firm, and a Company Director with decades of high-level business experience in Asia have been appointed to four-year terms on the Macquarie University Council.
Frank Zipfinger and Jingmin Qian were today welcomed by the Chancellor of the University, The Hon. Michael Egan, who chairs the University Council.
"Macquarie University is extremely privileged to have these two outstanding business leaders join its Council," Mr Egan said. "Their vast professional experience and outstanding personal qualities will help guide Macquarie as it continues to build its reputation as a leading university in Australia and around the world."
The Council is the governing body of the University, and is empowered to make by-laws and rules relating to how the University is managed.
Frank Zipfinger completed a Bachelor of Arts at Macquarie University, majoring in accounting and financial studies, before receiving a Bachelor and Master of Laws from the University of Sydney and an MBA from the Melbourne Business School.
His extensive law career has included 33 years with leading firm Mallesons Stephen Jaques (now King & Wood Mallesons), including roles as Managing Partner and Chairman of the Board. He sits on the boards of various ASX listed companies and not-for-profit entities, as well as being chairman of the lnvestor Relationship Committees of two multi-billion dollar wholesale real estate funds.
Jingmin Qian completed a Bachelor of Economics from the University of International Business and Economics, Beijing, and an MBA from the Australian Graduate School of Management, UNSW.
She has held executive roles with the Ministry of Commerce in Beijing, and with major companies Boral, Leighton Holdings and L.E.K. Consulting. Since 2011 she has been Director of Jing Meridian Advisory, representing Australian resources, infrastructure, agriculture and technology companies to develop growth strategies and to facilitate the capital raising and negotiation process with Asian investors and partners.
Ms Qian is currently an Interim Chairman of an ASX listed company, a director of CFA Society of Sydney, and an Executive Committee Member of the Australia China Business Council NSW Branch, and has been an advisory board member of Macquarie University's Department of Marketing and Management since 2012.
Mr John Wigglesworth, currently a member of the University Council and Chair of the Audit and Risk Committee, was re-appointed for a four-year term concluding in February 2019. Mr Wigglesworth, who is a graduate member of the Council, has been a partner at KPMG since 1997. During this career with KPMG, he has worked with many leading Australian and international companies and has extensive experience in financial reporting, accounting, audit and risk management, both in Australia and Asia.
Filed under: Alumni Campus news Law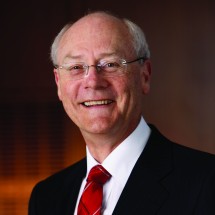 Media contact
02 9850 1055
View by category