Electronic medication management outperforms paper system in cost and patient safety
27 February 2015
A recent study into the cost-effectiveness of using an electronic medication management system (eMMs) has shown that monetary savings from reduced adverse drug events can offset the cost of implementing the system, making it more cost effective when compared with paper-based prescribing.
Research led by Professor Johanna Westbrook of the Australian Institute for Health Innovation at Macquarie University, and clinical and IT staff from St Vincent's Hospital in Sydney, found that the implementation of CSC's MedChart system could provide savings of about $100,000 a year in a 30-bed ward.
"Before now, several studies had shown that health information technologies help to reduce medication errors, particularly prescribing errors among hospital patients. This is the first Australian study to look into the cost savings of these reductions," said Westbrook.
The study showed that following the eMMs introduction, the rate of potential adverse drug events (ADEs) in one cardiology ward in a major teaching hospital, fell from 17 per 100 patient admissions to 5; a reduction of 71%. The estimated reduction in ADEs post eMMS was approximately 80 actual ADEs per year.
The researchers also looked at associated costs of eMMS implementation, maintenance, and operating expenses, finding the overall amount to be A$61 741 per year. This was easily covered by the reduced costs associated with ADEs, the reductions, of which were estimated to save the ward A$63–66 per admission (A$97 740–$102 000 per annum) post eMMS implementation. Use of the eMMs across the hospital would translate to estimated annual savings of $2.5M due to the number of ADEs prevented by the system.
The full findings have been published in the Journal of the American Medical Informatics Association (JAMIA): http://jamia.oxfordjournals.org/content/early/2015/02/09/jamia.ocu014 
Filed under: Featured Health & medicine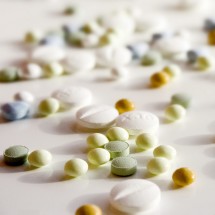 Media contact
02 9850 1055
View by category