Professor Catriona Mackenzie elected as Fellow of the Australian Academy of the Humanities
28 November 2014
In one of the highest honours for achievement in the humanities in Australia, The Australian Academy of the Humanities has elected nineteen new Fellows, including Professor Catriona Mackenzie from Macquarie University's Department of Philosophy.
Mackenzie was recognised by the Academy as: "a philosopher with an international reputation for her research in moral psychology, applied ethics, social philosophy and feminist philosophy."
"Her work on relational autonomy has had considerable influence within academic philosophy, bioethics, and interdisciplinary applied ethics. It has also influenced broader debates on professional practice and on a range of issues related to the understanding of vulnerability."
Mackenzie is currently Director of the Macquarie University Research Centre for Agency, Values and Ethics, which provides a platform for interaction and collaboration between researchers in philosophy, psychology, cognitive science, law, medicine, applied ethics and bioethics.
"It is a great honour for me personally to have been elected as a Fellow of the Humanities Academy and to be recognised by my peers as having made a major contribution to research in the humanities," says Mackenzie. "I hope it will also enhance CAVE's national profile as a vibrant centre for interdisciplinary research in ethics, and help to cement the Philosophy Department's standing among the top Philosophy departments in Australia."
Mackenzie is also currently Associate Dean (Research) in the Faculty of Arts, and from 2010-2012, was a member of the Humanities and Creative Arts Panel of the ARC College of Experts. Recognised as a research leader within Macquarie with the Jim Piper award for Research Leadership in 2013, Mackenzie's current research includes projects on autonomy, on the moral and political obligations arising from vulnerability and on conceptions of the self.
"The Academy warmly congratulates its newly elected Fellows", said incoming Academy President, Professor John Fitzgerald FAHA. "Collectively their impressive scholarship and achievement demonstrate the continuing health and excellence of the humanities in Australia, and their influence in the international sphere."
The fifteen leading scholars elected as Fellows of the Academy have made major contributions in areas of expertise as diverse as the preservation and understanding of Australian Indigenous languages, music and culture; the application of literary and linguistic computing to early modern English texts; applied ethics; the archaeology of Syria; religious studies; and the mass media's representation of sport.
Filed under: Humanities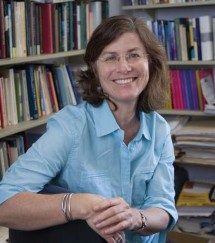 Media contact
0417 590 601
View by category