Macquarie University Sport Scholars to represent Australia at the 2015 Winter Universiade
20 November 2014
Two Sport Scholars have been selected by Australian University Sport to represent Macquarie University and Australia at the 2015 Winter Universiade. Jaimee Nobbs will compete in figure skating, and Josh Miller will compete in snowboarding.
The Winter Universiade is an international sporting and cultural festival, which is staged every two years in a different country. It is the biggest global winter multi-sports event for student-athletes. Granada, Spain is the official host of the 2015 Winter Universiade from 24 January to 1 February 2015.
In preparation for the competition Jaimee is participating at the National Championships in December, while maintaining a training regime of 18 hours per week, on and off the ice. Jaimee also comes from a family of Olympic hockey players who are helping her with fitness, skating and managing stress in general.
In addition to her sporting commitments, Jaimee is a first year student completing a Bachelor of Arts. "I am lucky I have training facilities in and around Macquarie University, with the ice rink in the shopping centre next-door. I also find myself doing a lot of university work between sessions and on my off days," explained Jaimee.
In preparation for the 2015 Winter Universiade, Josh is training at the New South Wales Institute of Sport (NSWIS), and recently returned from a training camp in Austria. In December, Josh will participate in three Europa Cups where he will be competing against his potential Universiade competitors. After Europe he will compete in a series of races in North America for further training leading up to the event.
"I really look forward to going back to Europe in December. My greatest snowboard trip to date would have to be the 2012/13 season tour throughout Europe, where I competed in my first Europa Cup and FIS races, after switching from freestyle snowboarding to racing. I also got to spend it with one of my great mates who I now train with most days at NSWIS, and will be racing against him this entire coming season."
In addition to being a Macquarie University Sport Scholar, Josh received the NSWIS scholarship this year, a big accomplishment as a result of achieving a top five placing in Australian and South American National Championships. Josh is also a 1st year Bachelor of Commerce student.
"Snowboarding all year round and trying to keep up with my university commitments has been a new challenge for me, being only in my first year of studying" said Josh.
Congratulations to both Jaimee and Josh for being selected to represent Australia in the upcoming 2015 Winter Universiade.
Update 5 January 2015: Josh Miller will no longer be competing in the snowboarding event due a conflicting competition in Australia.
Filed under: Featured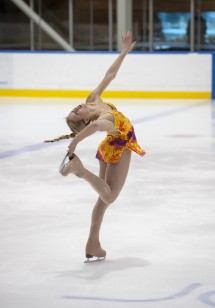 Media contact
02 9850 1055
View by category