United Nations Human Rights Council President appoints Mike Smith as Chair of Commission of Inquiry in Eritrea
15 October 2014
Adjunct Professor Mike Smith, from Macquarie University's Department of Policing, Intelligence & Counter Terrorism has been appointed as Chair of a new commission to investigate alleged human rights violations in Eritrea.
Appointed by the President of the Human Rights Council, Ambassador Baudelaire Ndong Ella, Smith will join a three person commission to investigate all alleged violations of human rights in Eritrea as outlined in the reports of the Special Rapporteur.
Among the violations to be investigated are those pertaining to extrajudicial killings, enforced disappearances, arbitrary arrest and detention, torture and prison conditions, freedom of expression and opinion, freedom of association and assembly, freedom of religious belief, freedom of movement and forced military conscription.
"I am honoured by this appointment and am looking forward immensely to working with the other members of the Commission, notably the UN Special Rapporteur on Eritrea, Ms Sheila Keetharuth of Mauritius, and Professor Victor Dankwa of Ghana, as well as with officers from the Office of the High Commissioner for Human Rights," said Smith.
From now until June 2015, Smith will spend time in Geneva. Depending on whether the Eritrean Government will grant access to the country, he will visit other European countries, and countries in the north-east region of Africa that are currently hosting significant numbers of Eritreans who have fled their homeland.
Following Australian jurist and academic Michael Kirby's investigation into systemic Human Rights issues in the Democratic Peoples Republic of Korea, Smith, who in 2004 served as the Chair of the UN Commission on Human Rights, the predecessor body of the Human Rights Council, hopes that the work of the commission will shine a light on the plight of the Eritrean people, and better inform the international community of the reasons why a vast number are fleeing the country.
Primary fieldwork will be conducted through victim interviews and submissions. The Commission will present the final report to the Human Rights Council in Geneva in June 2015 and later that year to the UN General Assembly in New York.
Filed under: Humanities Politics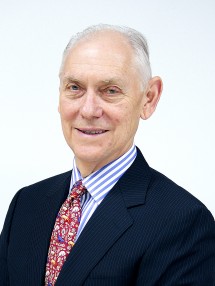 Media contact
02 9850 1055
View by category