Bioplatforms Australia Partnership on Yeast 2.0
29 September 2014
Macquarie University is excited to announce Bioplatforms Australia as a partner in the synthetic yeast project – Yeast 2.0. Bioplatforms Australia enable life science research through infrastructure investments across Australia, building capabilities and expertise. They are partnering with Macquarie University on a number of research projects.
"This is a project of national significance, the scale and breadth of the Bioplatforms Australia network will secure the future of synthetic biology in Australia," said Andrew Gilbert, General Manager of Bioplatforms Australia.
Macquarie University is the only Australian University to be a part of the consortium assembling the synthesised yeast chromosomes of S. cerevisiae.
Yeast 2.0 aims to construct a fully synthesised yeast chromosome. This project is the beginning of a very exciting stream of science that will eventually lead to more efficient biofuels, and more effective medicines. Led by Professor Jef Boeke from New York University, the Yeast 2.0 projects global focus is helping put Macquarie on the map for innovative science.
Professor Sakkie Pretorius, Deputy Vice-Chancellor (Research) said "the sponsorship of Bioplatforms Australia will drive forward Macquarie's ambitious research agenda".
The project has also received support from the NSW Chief Scientist and the NSW Department of Primary Industries. The Australian Wine Research Institute is a key partner, and will provide expertise to help propel the project forward. The support received will help drive a continual improvement of Macquarie's facilities and expertise, and place Macquarie in a world-leading position in the field.
Bioplatforms Australia was established by the Australian Government in 2007 to help achieve a more co-ordinated and strategic approach to supporting research infrastructure in Australia. They operate as a non-profit company with a specific mission to build a national research infrastructure network and promote increased collaboration and integration between scientists. Part of their mission is an advocacy role for canvassing issues of bioscience in Australia and consulting with government to ensure policy supports scientific innovation and commercialisation. Learn more at www.bioplatforms.com.au/
Filed under: Business Research Science & nature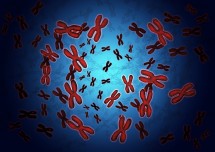 Media contact
02 9850 1055
View by category