Top teachers recognised
17 September 2014
Macquarie University academics Dr Diane Hughes and Dr Jane Messer (pictured) are recipients of 2014 Citations for Outstanding Contributions to Student Learning.
The awards are administered by the Office for Learning and Teaching, and recognise the country's best educators.
The Australian Government Minister for Education, the Hon Christopher Pyne MP announced the successful recipients yesterday.
"These Citations reaffirm the crucial role staff and teachers play in helping Australian universities to deliver quality education and improve the student learning experience," Mr Pyne said. "The excellence of our higher education teachers goes a long way to establishing the Australian higher education sector's reputation as a global leader."
Deputy Vice-Chancellor (Academic) at Macquarie University, Professor John Simons said he was "delighted" with news of the Citations.
"This is important recognition which speaks to the excellent work they have done over the years," he said. "We are about to enter into a process of major contemplation of the future shape of learning and teaching at our university and individuals who have excelled in this space will be an important part of the consultation process as well as acting as role models for others."
Dr Messer, a Senior Lecturer in Creative Writing, received her Citation for "support of student engagement with graduate capabilities through the design of an innovative curriculum and resources that promote student motivation, resourcefulness and creativity."
Her writing and research is principally in the area of narrative fiction, in the genres of novel, short story, personal essay, and works for radio.
Dr Diane Hughes' award was for "an outstanding contribution to facilitating student engagement and learning through the design of innovative contemporary music curricula".
She is a Senior Lecturer in Vocal Studies, and is also Director of Learning and Teaching for the Department of Media, Music, Communication and Cultural Studies. In 2013, Dr Hughes received a Vice-Chancellor's Citation for an outstanding contribution to facilitating student engagement and learning. Her research interests include vocal artistry, vocal pedagogy, contemporary singing, recording and producing, and popular culture musics.
Filed under: Campus news Education Faculty of Arts Humanities Learning & teaching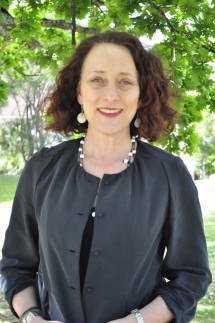 Media contact
02 9850 1055
View by category