Top arthritis academic and clinician to lead medical faculty at Macquarie University
25 August 2014
Professor H Patrick McNeil has been appointed inaugural Executive Dean of the Faculty of Medicine and Health Sciences at Macquarie University. He will commence in the role on November 3.
Professor McNeil currently leads a research team within the Faculty of Medicine at the University of New South Wales. He is also Executive Clinical Director of Liverpool Hospital, and Chair of Arthritis Australia.
He has been a continuous Chief Investigator on NHMRC or ARC project grants since 1995, has published more than 90 articles and has supervised 21 higher degree research students. His academic expertise is in the areas of cellular immunology, rheumatology and arthritis, however he has also published extensively in the field of medical education.
Vice-Chancellor of Macquarie University, Professor S Bruce Dowton, said Professor McNeil's appointment marked a pivotal moment in the University's history.
"In our 50th year it is extremely exciting to announce the formation of a new medical faculty and to appoint its first Executive Dean, particularly someone as eminent as Patrick McNeil," he said.
"Professor McNeil embodies excellence in the tripartite and integrated missions of clinical care, education and research and is therefore the ideal person to not only grow and lead our medical faculty, but also to contribute towards our vision of hosting Australia's first fully integrated Academic Health Sciences Centre under a university's leadership."
The Faculty of Medicine and Health Sciences at Macquarie University was created in July 2014, building upon the establishment of the Australian School of Advanced Medicine and the Macquarie University Hospital in recent years.
Also in July, Macquarie announced that the Australian Institute of Health Innovation, currently based at the University of New South Wales, would join the new Faculty by the end of the year, bringing around 75 internationally-regarded researchers in health systems, e-health, patient safety and implementation science to Macquarie.
Filed under: Campus news Health & medicine Uncategorized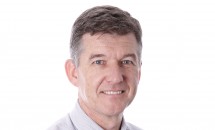 Media contact
02 9850 1055
View by category