Astronomers, artists and amateur cosmic enthusiasts join Astronomical Society of Australia's annual meeting
21 July 2014
Many of the world's most widely respected astronomers will be joined today by industry peers, students and amateur enthusiasts as the Astronomical Society of Australia's Annual Scientific Meeting kicks off at Macquarie University's campus in Sydney.
Hosted by Macquarie University's Research Centre for Astronomy, Astrophysics and Astrophotonics (MQAAAstro), the week long program of events will include presentations from some of Australia's frontline explorers in outer space.
They'll be discussing overall trends in astronomy, including:
the start of construction for the Giant Magellan Telescope, in which Australia is a partner
world-leading Australian technology which is seeing the 'private lives of stars' in distant galaxies
new images from Australia pointing to the power of the Square Kilometre Array.
The week will also highlight individual presentations from up-and-coming researchers, including a Macquarie student's innovative work in using a telescope like a spaceship, to get an all-over view of our Milky Way 'swallowing' another smaller galaxy.
Other presentations will include:
SAMI, a new instrument using optical fibres that can 'unpick' distant galaxies by sampling light from many tiny patches inside them — and do so for many galaxies at a time. SAMI has a lead of a year or two over its closest rivals in the world
a way to predict where you'll find exoplanets, using a curious fact noticed in the 18th century
researchers using the Parkes telescope to spot enormous and still mysterious bursts of radio waves — in real time
scientists learning about the first stars from the 'ashes' they left behind
In addition to this jam-packed program, the hosts are also keen to welcome Sydney's community onto campus for three big public events:

Ask an astronomer
Have you ever wondered about space travel, black holes or the possibility of life on other worlds? Get your questions ready as a special panel of high-profile experts are ready and eager to tell you more.
The panel includes Physics Nobel Prize winner Professor Brian Schmidt AC FRS, the popular 'public voice of Australian astronomy' Professor Fred Watson AM, and the eminent director of the national optical observatory (AAO) Professor Warrick Couch.
Event: 7-8pm Tues 22 July, Macquarie Theatre
Public talk: 'Relatively Brilliant'
On Wednesday evening, Professor Watson will also present The Harley Wood free public talk, entitled 'Relatively Brilliant'. He will look at Einstein's General Theory of Relativity, examining its origins at a time when the world was deeply divided by the horrors of the First World War and its relevance today, nearly 100 years later.
Talk: 7:30pm-8:30pm Wed 23 July, Macquarie Theatre
'Fields of Vision: Art and astronomy'

Open for general viewing until the end of August, the creative-minded have also prepared a unique art exhibition especially for the meeting.
'Fields of Vision: Art and astronomy' was developed in a partnership between the Macquarie University Research Centre for Astronomy, Astrophysics and Astrophotonics (MQAAAstro), and the Macquarie University Art Gallery.
"It reflects a contemporary response to the Cosmos by a number of artists exploring the interstices between time, space, and travel," says senior art gallery curator Rhonda Davis. "These are intrinsically linked with identity and humanity's unrelenting quest to know the unknown and the invisible."
Exhibition: 22 July – 29 August, Macquarie University Art Gallery, Building E11A
Macquarie University media contact:
p: (02) 9850 1039 e: Joanna.wheatley@mq.edu.au
Astronomical Society of Australia's Annual Scientific Meeting contact
p: 0419 63 905 e: hsim@iinet.net.au

Event website: www.asa2014.mq.edu.au
Filed under: Campus news Events Research Science & nature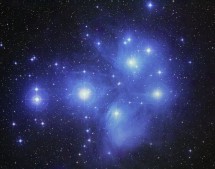 Media contact
02 9850 1055
View by category