North Harbour Rays team up with Macquarie University
16 June 2014
The North Harbour Rays today announced Macquarie University as their principal partner for the first two seasons of the National Rugby Championship, Australian rugby's exciting new competition.
The NRC franchise will be officially known as the Macquarie University North Harbour Rays and prominently display the University's name on its playing gear and at its home ground.
Deidre Anderson, Macquarie's Deputy Vice-Chancellor (Students & Registrar), said the partnership, which will include financial and in-kind support, was seen as an excellent opportunity for the University to play an even greater role in its community.
"This club draws from the rugby talent of our local area – Manly, Warringah, Gordon and Northern Suburbs – and represents Sydney's North Shore in a national level competition," she said.
"We see this as a great chance for the University to support sport, to be a good community partner, and to engage with the schools in our region, particularly those that have strong Rugby programs.
"Already, more than 30 per cent of our current students come from north of the Harbour. We'll be establishing a supporters club with special offers for our students so they can get behind the Macquarie University North Harbour Rays."
Head coach Geoff Townsend toured the University's impressive sporting facilities at a Rays induction and information day last week and came away enthused about the opportunities the partnership will bring.
The grounds, gymnasium and aquatic facilities are currently used by a range of elite sporting teams, including Sydney FC.
"Making sure our preparation, recovery and rehabilitation is spot on is going to be an important part of playing in this competition (the NRC), which in many ways will be like a 100-metre sprint," Townsend said.
"You've got to hit the ground running and make sure that you've got it right early on, as there is not much room to make major adjustments and that is where access to these facilities gets us on the front foot.
"The gymnasium is world class and the aquatic centre and fields are right up there with the best in this part of the world. I for one am looking forward to working in this environment."
Rays chairman Gary Flowers said the partnership with Macquarie University was an important part of the jigsaw of pulling together a professional rugby team in such a short period of time.
"Macquarie University have played an important part in getting the North Harbour Rays to where they are today," Flowers said, "and we hope it will be a long lasting and fruitful relationship.
"They are partners in the truest sense of the word, because they will be a big part of whatever success we achieve as a club and on the rugby field. Their support in terms of player welfare and education programs, post-career transition, educational scholarships, and even involvement with research in and around elite sporting team development and performance, will all be priceless.
"It's an exciting time for the game when an organisation with the standing of Macquarie University puts its hand up to be involved and we are all looking forward to what lies ahead."
Filed under: Sport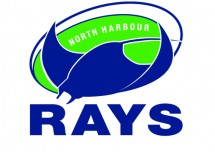 View by category