NHMRC funding secured for insight into malaria, brain research and more
24 October 2013
As announced in the latest round of funding from the National Health and Medical Research Council (NHMRC), medical researchers at Macquarie University will receive funding for a range of new and continuing projects.
These include:
· An ace up their sleeve: characterisation of a novel family of drug efflux systems represented by the Acinetobacter AceI exporter, led by Professor Ian Paulsen
· CSF physiology: flow in the spinal cord and subarachnoid space, led by Professor Marcus Stoodley
· The role of Duffy and PF4 in the platelet killing of malaria parasites, led by Associate Professor Brendan McMorran
Congratulations go to each of these research teams for this excellent outcome. For the full list of grants, see the NHMRC website.
Filed under: Health & medicine Research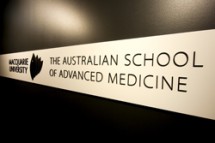 View by category