Macquarie University appoints new international leadership team
22 October 2013
Macquarie University will have a new leadership team in place early next year for its international operations, following the appointment of Professor Jim Lee (Deputy Vice-Chancellor, International) and Nicole Brigg (Director, Macquarie International).
Professor Lee is currently Vice-Provost (International) at Queen's University in Kingston, Ontario, Canada.
He received his BSc in Geological Engineering from Queen's University, and a MA and PhD in Geological Sciences from Princeton University. He was a Postdoctoral Research Fellow and Research Fellow at the Australian National University before returning to Queen's University as a Queen's National Scholar in the Department of Geological Sciences and Geological Engineering. He was promoted to Professor in 2007.
He has held several administrative portfolios at Queen's University, including Associate Dean in the Faculty of Arts and Science, and Academic Integrity Advisor to the Provost and Vice Principal (Academic). As a professional engineer, he was a Lieutenant-Governor Appointed Councillor of Professional Engineers Ontario, and a member of the Canadian Engineering Accreditation Board.
"Professor Lee's extensive academic and administrative experience made him the ideal candidate and I look forward to his contribution to our University's international operations and the executive team," said Macquarie Vice-Chancellor Professor S Bruce Dowton.
Nicole Brigg joins Macquarie from Griffith University, where she is currently Director International. Her experience and career is impressive and varied. Over the last 18 years she has held a number of senior leadership positions in government, private and higher education, in roles that have encompassed sales and marketing, international education and complex operations. In Ms Brigg's current role at Griffith University she manages a large, multi-functional team and is active in a number of key university committees contributing to the strategic direction of the University.
Ms Brigg holds postgraduate degrees from Monash, Canberra and ANU and is an intermediate Mandarin Chinese speaker.
Filed under: Campus news Uncategorized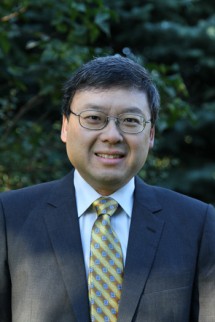 View by category