Camp offers uni experience for Indigenous high school students
11 September 2013
Fifty Indigenous students from years ten and eleven will come to stay on campus this September, for a range of fun cultural practices, hands-on experience in the University's faculties and time with leading rolemodels from business, media, sports and arts.
"The camp is the perfect opportunity for students to take part in fun events and see what campus life is like," says camp organiser Clarence Bruinsma. "They will also get the chance to use some of the wonderful equipment at Macquarie University, such as our state-of-the-art library; art gallery; and science, engineering and medical facilities."
The camp runs from Wednesday 25 to Friday 27 September and involves:
cultural activities including arts, games, didgeridoo playing, basket weaving, singing and rapping
sports and games
goal setting and career options
presentations from Macquarie's elite sporting stars and individuals from the media, arts and business sectors.
"The camp will be a great boost for students about to go into the Preliminary or Higher School Certificate," says Bruinsma. "We're keen to develop new programs like this and continue Macquarie's long-standing involvement with the wider Indigenous community, offering unique cultural immersion and the opportunity to raise student aspirations."
Day 1 – Introduction
opening ceremony with a Welcome to Country
role model presentation – goal setting and career options
cultural activities – art exhibition and cultural identity
movies and ice skating at the Macquarie Centre
Day 2 – Macquarie University for a day
tour of Macquarie University facilities
Warawara information session
skills for learning and activities
cultural activities – site visit and activities with Lex Dadd (Darug man) and others
games and activities night
Day 3 – Fun day
the 'Uni in a day' experience
Warawara – Department of Indigenous Studies is both an academic and support unit for Indigenous students across the University. Warawara is staffed by Indigenous  people who are dedicated to providing students with quality education and professional support. A range of support options are available to Indigenous students through Warawara, including ITAS (free tutorial assistance), Indigenous student computer lab and common room, Elder-in-Residence and scholarships.
Each service has a coordinating Indigenous officer who can help in a range of ways.
Filed under: Education Events Learning & teaching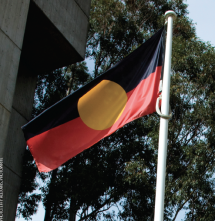 View by category