Lumby appointed to National Museum Council
29 July 2013
Arts Minister Tony Burke today announced the appointment of Macquarie University's Professor Catharine Lumby to the National Museum of Australia Council.
Mr Burke said the appointment of Professor Lumby for a three year term would ensure the National Museum was well positioned to respond to new opportunities within the arts and cultural sector.
"As an eminent author and public commentator, Professor Lumby brings significant strategic communications skills to the Council, and will be able to capitalise on opportunities provided by the National Broadband Network," Mr Burke said.
"Professor Lumby also brings expertise in the history and contemporary focus of Australian news and current affairs, the representation of gender in the media, popular culture, and advertising and media ethics."
Lumby joined Macquarie University as a Professor of Media in 2013, after a successful career at the Universities of Sydney and New South Wales. She is the author and co-author of six books and numerous journal articles and book chapters.
She is currently writing a literary biography of the author Frank Moorhouse. Since 2004, Catharine has worked in a pro-bono role advising the National Rugby League on cultural change and education programs for players. Before entering academia in 2000, she was a journalist and opinion writer and has worked for The Sydney Morning Herald, the ABC and The Bulletin magazine.
She has been the recipient of seven Australian Research Council grants and has completed research projects for organisations as diverse as Google Australia, the Australian Communication and Media Authority and the Australian Sports Commission.
Filed under: Uncategorized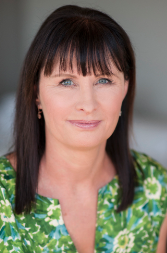 View by category