International experts support G8 recommendations
25 June 2013
Professor Michael Gillings, Macquarie University is part of a panel of international experts who have welcomed the recent G8 Science Minister's statement on antimicrobial resistance.
An International Symposium on Antibiotic Resistance was held at Carleton University, Ottawa, as part of the Canadian Society for Microbiology Annual Conference, from June 16 – 20, 2013.
There Professor Gillings, along with international experts from North America, Europe, Australia and Asia, discussed the current state of knowledge around the science of antibiotic resistance, and reached the following consensus:
Human activities, including wastewater discharge, land-spreading of manures from medicated animals, and effluents from drug manufacturing increase the environmental reservoir of antimicrobial resistance and generate new antimicrobial resistance mechanisms.
New antimicrobial drugs are desperately needed to replace those that are no longer effective.
There is an urgent need to develop an aggressive policy and research agenda, and deploy the necessary resources to deal with the seminally important health issue of antibiotic resistance development.
In their statement the group said:
"Only immediate effective action on a global scale will prevent a 'perfect storm' of antimicrobial resistance that will compromise the use of drugs indispensable for health care. Health care considerations are paramount, and these critical therapeutic agents must be preserved through science-based action.
We applaud the June 12/2013 announcement by the G8 science ministers concerning the need to maintain effective antibiotics for the treatment of disease. We encourage the Governments of all countries to implement policies that avoid the misuse of antibiotics in agriculture and medicine, stimulate the antimicrobial research and development pipeline, support international collaboration, and fund theoretical and applied research to understand the origin, spread, evolution and development of antimicrobial resistance."
The group supporting these recommendations includes:
Professor Julian Davies – University of British Columbia, Canada
Professor Gerry Wright – McMaster University, Canada
Dr Gautam Dantas – Washington University, USA
Professor Michael Gillings – Macquarie University, Australia
Dr William Gaze – University of Exeter Medical School, UK
Dr Tong Zhang – University of Hong Kong, China
Professor Satoru Suzuki – Ehime University, Japan
Dr Nick Ashbolt – University of New South Wales, Australia
Professor Pascal Simonet – Centre National de la Recherche Scientifique, France
Dr Nancy Martin – Queen's University, Canada
Filed under: Health & medicine Research Science & nature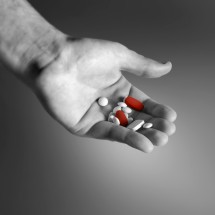 View by category