University signs agreement with SBS and NITV to give Indigenous students a voice
30 May 2013
Macquarie University announced today a newly signed agreement with SBS and National Indigenous Television (NITV) to introduce a mentoring program for Indigenous media students.
Professor Gail Whiteford, Pro Vice-Chancellor (Social Inclusion), made the announcement at the University's annual Patyegarang oration.
The only university in Australia to form a relationship like this with media partners, Macquarie will offer a free dynamic training and mentoring program to Aboriginal and Torres Strait Islander students.
SBS Managing Director Michael Ebeid said: "SBS is proud to offer mentoring support to students from culturally and linguistically diverse backgrounds and we are particularly excited to launch the new NITV Indigenous Media Mentorship. We look forward to playing our part in assisting and inspiring the next generation of Australian journalists, by broadening the career development opportunities available to them."
Speaking at the oration, human rights campaigner and Indigenous leader, Dr Tom Calma AO commended the University on its efforts to help young Indigenous students have a voice in the community.
Professor Whiteford said that she was pleased to have Dr Calma's support and that his proven track record of Indigenous leadership made him a draw card for this year's Patyegarang Oration.
"Dr Calma is a high profile figure nationally who has made a significant contribution over time, a fact that both Indigenous and non-Indigenous Australians respect," said Whiteford.
Macquarie has a number of long-standing initiatives relating to Aboriginal and Torres Strait Islander people. In 2013, the University saw an increase in the number of Indigenous students enrolled and offered a record number of scholarships to Indigenous students.
This program is part of the University's strategy to continue to advance the education and employment opportunities for Aboriginal and Torres Strait Islander students.
It focuses on building good relationships and promoting partnerships between Indigenous and non-Indigenous Australians.
Filed under: Campus news Education Learning & teaching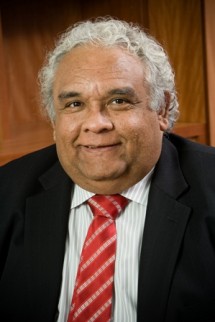 View by category