Macquarie University funds the first Twitter–based election coverage by a professional journalist
27 May 2013
Margo Kingston, one of Australia's best-known political and investigative journalists, is partnering with  the Department of Media, Music, Communication and Cultural Studies to cover the upcoming Federal election using social media.
Kingston was the first Australian journalist to use online media to bring the voice of citizen journalists into the mainstream media with her Sydney Morning Herald- based website Webdiary. Her new project will build on this legacy and explore the role Twitter now plays in public debate and journalism.
"I see this as a successor to Webdiary," Kingston says. "It will be grounded in the same charter, values and ethics. It will be based on the citizen journalism model where I will work with citizens to report the news, investigate stories, comment and involve others citizens in commentary".
Professor Catharine Lumby, herself a former journalist, will work with Kingston to analyse the opportunities and challenges that Twitter and social media present to professional journalists.
"Social media is changing the way news is reported and analysed and this is a terrific opportunity to explore its impact on political reporting and democracy," says Professor Lumby.
Macquarie University is developing a Master of Future Journalism degree that will offer students the opportunity to marry traditional journalistic skills with social and online media skills. The degree is proposed to launch in 2014.
"The media landscape is changing rapidly and it's an exciting time to be researching the impact of new media technologies and platforms on journalism and public debate," says Lumby.
For more information see:
Filed under: Faculty of Arts Politics Research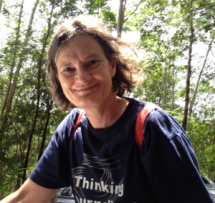 View by category