UQ's Professor David Wilkinson appointed Macquarie University Deputy Vice-Chancellor
18 February 2013
Current Dean of Medicine at the University of Queensland, Professor David Wilkinson has been appointed to the role of Deputy Vice-Chancellor, Corporate Engagement and Advancement, at Macquarie University.
Macquarie Vice-Chancellor Professor Bruce Dowton said Professor Wilkinson would play a crucial role in his executive leadership team.
"David's remit includes marketing and communications, the Macquarie Foundation, as well as alumni and philanthropic development activities," he explained. "These areas are attracting ever-greater significance within the Australian higher education sector, and David will bring a timely level of focus and co-ordination as the University celebrates its 50th anniversary next year.
"In addition, David will be responsible for strengthening the University's engagement with a wide range of corporate entities, particularly in the neighbouring Macquarie Park technology sector where many major multinationals reside. His background as a senior member of the medical profession will also be a great asset to the Macquarie University Hospital and the Australian School of Advanced Medicine."
During his two terms in charge of Australia's largest Medical School it has seen a marked expansion in international student recruitment, development of international partnerships, and expansion of the medical program to the UQ Ipswich campus.
He has led the University of Queensland Medical School to become recognised as Australia's global medical school, with innovative programs including the development of the UQ-Ochsner program – a joint education program where medical students spend part of the course in Brisbane and the clinical years at the renowned Ochsner Clinic in New Orleans. Organisational developments include implementation of a performance management and staff development program, expanded alumni strategy, and development of a medical foundation to support advancement and philanthropy.
Professor Wilkinson grew up in the UK, trained in medicine there, and worked in rural Africa between 1987 and 1998. During this time he established a major rural health research enterprise within the South African Medical Research Council funded by the World Health Organisation, National Institutes of Health (NIH), USA and the Wellcome Trust, UK. In 1994 he won a competitive NIH Fellowship to study for a Masters degree in Epidemiology (MSc) at Columbia University, New York. His research in Africa generated three doctorates.
Professor Wilkinson was later honoured by the Royal College of Physicians (London) for his contributions to medicine during this decade, with awarding of the Frederick Murgatroyd Memorial Prize (2000), Membership of the Public Health Medicine Faculty (MFPHM, 2001) and Fellowship (FRCP, 2008).
He moved to Australia in 1999 as Foundation Chair in Rural Health at the Universities of Adelaide and South Australia, and became Pro Vice Chancellor / Vice President for Health Sciences at the University of South Australia in 2002.
He continues to practice medicine, being registered as both a general practitioner (FRACGP) and a public health medicine specialist (FAFPHM).
Professor Wilkinson's scholarly work is focussed on assessment of student learning outcomes. He has held grants from the Australian Research Council and National Health and Medical Research Council, and has won UQ Teaching Excellence and ALTC awards. In 2012 he was awarded a National Senior Teaching Fellowship by the federal Office of Learning and Teaching. The Australian-American Fulbright Commission awarded him a Fulbright Senior Scholarship for 2013-2014.
He is expected to start at Macquarie at the beginning of May 2013.
Filed under: Campus news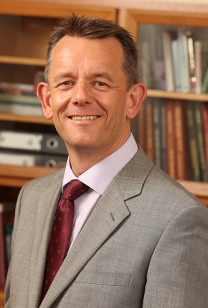 View by category