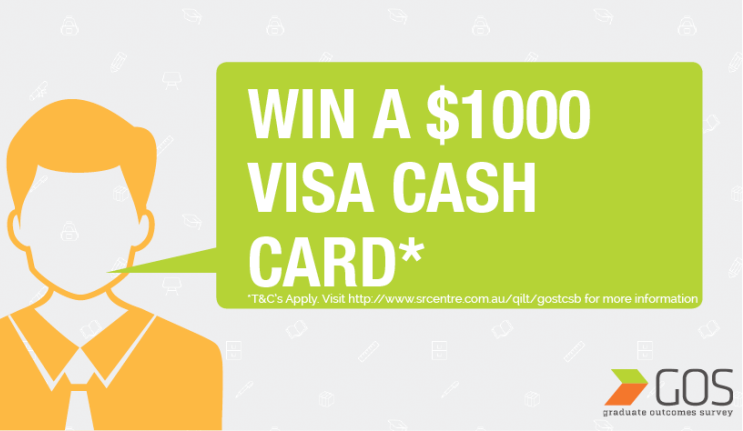 2019 Graduate Outcomes Survey (GOS)
ALUMNI FOCUS
Arts & culture
,
Economics/finance/investment
,
Education & teaching
,
Getting Involved
,
Global
,
Health/Medicine/Wellbeing
,
Humanities & Social Sciences
,
Law/Security/Intelligence
,
Management/Leadership/Entrepreneurship
,
Media/Communications/Marketing
,
Science/Technology/Environment
,
Sport & recreation
,
Supporting
/ May 1, 2019
Have you graduated recently? Macquarie University is participating in the Australia-wide Graduate Outcomes Survey (GOS) throughout May. Keep an eye on your Macquarie University inbox for your unique invitation to complete the survey.
GOS is a national survey conducted by the Australian Government Department of Education and Training. Your feedback is very important and will contribute directly to the experience of current and future students.
Complete the survey to enter the weekly prize draw to win one of three $1,000 pre-paid VISA gift cards! Prize draws take place at the end of every week of November and each weekly draw includes $8,000 worth of prizes.*
We encourage you to participate in this important survey.
* Go to http://www.srcentre.com.au/qilt/gostcsb for prize draw term and conditions. All responses are confidential and aggregated for reporting purposes.