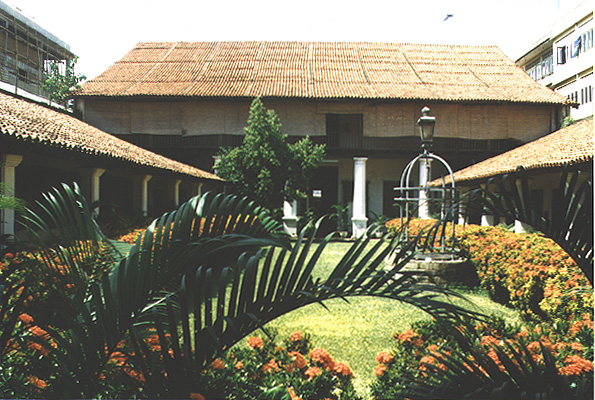 Dutch Period Museum, Colombo
Originally the residence of the Dutch governor, Thomas van Rhae (1692-1697), it was sold to the VOC before becoming the Colombo seminary in 1696. In 1796 the British appropriated the building and converted it into a Military Hospital (and later into a Post Office).
Today the building has been converted into a museum dedicated to different aspects of Dutch life in Sri Lanka. The upstairs rooms contain historical documents, various examples of Dutch period furniture and decoration, while the lower floors display Dutch grave-markers and tombstones. The museum surrounds a garden courtyard with the house's original stone well.
Photograph by Robin Walsh © 2002


Copyright © Macquarie University 2011