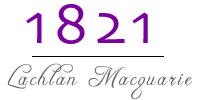 Annual Aboriginal Feast Day at Parramatta
28 December 1821
Yesterday, at the Market-place, Parramatta, the Annual Conference of the Aboriginal Tribes, was held, in pursuance of the Government and General Orders. We are informed that the number of natives that had assembled themselves on this gratifying occasion to partake of the abundance of substantial refreshment that had been, as customarily provided, considerably exceeded three hundred. The knowledge of this annual festivity has now become so far extended, that some of the natives came from immense distances. Their Excellencies (SIR THOMAS BRISBANE and Major General MACQUARIE) honored the sable Assemblage with their presence. Lady BRISBANE, and Mrs. MACQUARIE, were also present. The Ladies and Gentlemen of Sydney, as well as from other parts of the Colony, together with the most respectable of the Inhabitants, were anxious to gratify their curiosity on the pleasing occasion; and contributed, by their presence, to wonderfully enliven the Town of Parramatta. We have not heard any particulars that would enable us to report on the natives, or the children of the Native Institution, who were shown to their friends, further, than that we are enabled to state the pleasing circumstance, that THEIR EXCELLENCIES, and other distinguished Visitors, appeared amply gratified.
Provenance
Sydney Gazette 29 December 1821 p.3a.