Offering diverse professional development options
The Academy for Continuing Professional Development in Education enables teachers/educators and school leaders to learn directly from top experts in their fields.
Course content is evidence-based and relevant to both the curriculum and challenges faced by teachers/educators today.
The Academy offers an ever-increasing range of Proficient and Highly Accomplished Teacher (HAT) and Proficient Teacher courses designed to meet the rigorous requirements of the NSW Education Standards Authority (NESA), which also reflect the Australian Professional Standards for Teachers. Teachers may use HAT standards to maintain their Proficient teacher accreditation.
Student wellbeing
Schools have a unique and important role to play in supporting children's and adolescents' emotional needs. Our courses offer research-based strategies from experts in the field.
Cool Kids Anxiety Program – Training and Accreditation
Course level: Proficient
Stage: All
Dates: Ongoing
Duration: 6 + 3 hours
Mode: Face to face, online, blended
To express your interest in bespoke courses, or to arrange a professional development session at your school, child care centre please email academy@mq.edu.au.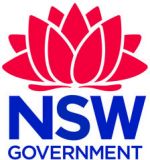 NESA endorsement
Macquarie University is endorsed to provide the NSW Education Standards Authority (NESA) Registered Professional Development for teachers accredited at Proficient and Highly Accomplished Teacher.
Subscribe to our newsletter
Subscribe to our quarterly newsletter to receive updates on The Academy and School Education news, activites and new courses: