Research Park Drive Public Realm
Research Park Drive Public Realm
A shared public space for pedestrians and drivers
In December 2017, a portion of Research Park Drive was closed in preparation for works to the public realm around 4 Research Park Drive. The reimagined shared zone reopened in March 2019.
The works include the realignment of Innovation Road from College Creek to the rear of the 4 Research Park Drive, the conversion of Research Park Drive to a paved and landscaped shared zone, and the reconfiguration of the building's carpark access.
Slideshow presentation
The following slideshow can be cycled through displays. Depending on screen reader and browser combination, they may present one at a time or all at once. Additionally, when the slideshow has keyboard focus, the left and right arrow keys can also be used to navigate the slides.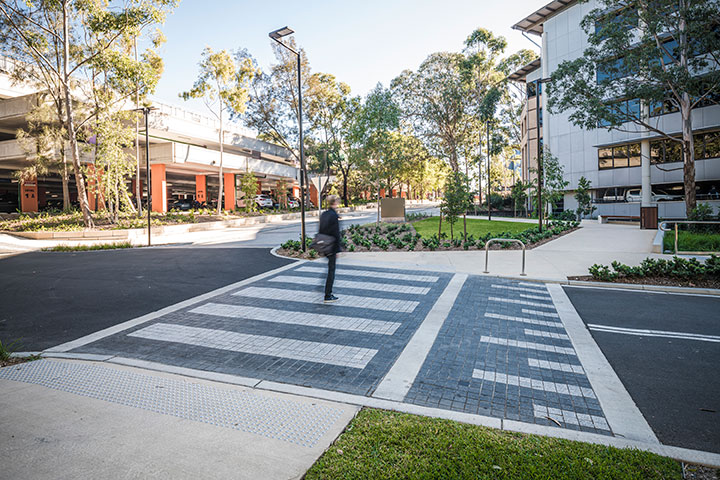 End of slideshow