Executive Dean, Macquarie Business School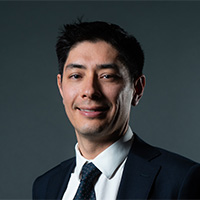 The Executive Dean of the Macquarie Business School provides strategic and operational leadership of the business school and its academic and professional staff. This includes research activity and outputs, grant income and management as well as the activity of its research centres. The role also involves accountability and responsibility for student experience, curriculum integrity, teaching quality and accreditations. The Executive Dean is a member of the University Executive and contributes to the management of the wider University, and the achievement of its strategic intent.
The Executive Dean for the Macquarie Business School is responsible for:
Providing a quality-driven, research informed and contemporary business curriculum to students through excellence in teaching
Developing high quality and impactful research with an applied business focus
Developing capable and well-trained Higher Degree Research graduates and support the development of research-active academic staff
Engaging with professional, business and academic communities to inform teaching, learning and research
​Attracting capable students who are well supported and contribute to society
Develop strategies to maximise research funding streams
Develop and increase learning and teaching quality, innovation and capability to deliver innovative and industry relevant courses
Portfolio areas:
Macquarie Business School

Department of Accounting and Corporate Governance
Department of Actuarial Studies and Business Analytics
Department of Applied Finance
Department of Economics
Department of Marketing
Department of Management
The Executive Dean for the Macquarie Business School is Professor Eric Knight.