Symposium: The Heart of the Nation
On 7-8 July 2014 the Centre for Media History brought together media practitioners and scholars from across Australia for a unique symposium to mark the 50th anniversary of the country's only national daily newspaper. The event prompted significant debate and discussion in the wider community, as demonstrated by the media mentions here.
The keynote addresses and symposium sessions were recorded by A-PAC and broadcast on 13 July 2014. They can now be heard as Walkley Foundation podcasts here or viewed on the CMH YouTube channel.
The Abstracts of the papers and keynote addresses can be read here; and the full program for the two day event, here.
The initial call for papers can be found here.
The CMH anticipates publishing selected papers in an edited book on the history of The Australian or in a special issue of a journal.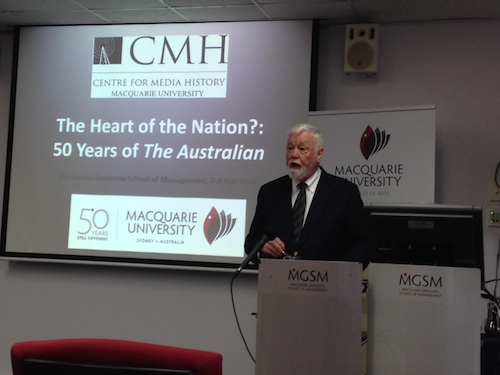 Mark Day delivers his keynote address on 'The Proprietorial Model' to the CMH's symposium on 50 years of The Australian.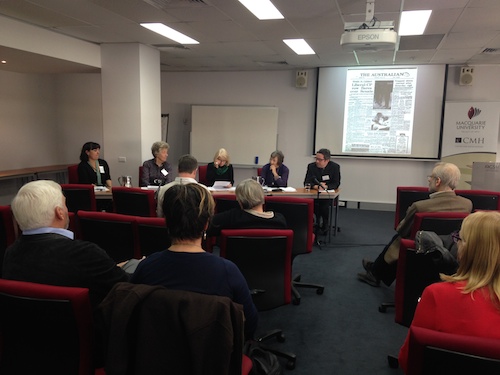 Sandra Hall chairs the panel considering 'The Arts' at the CMH's symposium on 50 years of The Australian.