The Australian Centre for Egyptology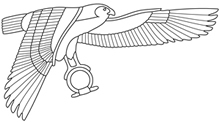 Welcome to the website of the Australian Centre for Egyptology, a division of the Macquarie University Ancient Cultures Research Centre. Please use the links below and the navigation bar to view our site.
Australian Centre for Egyptology Fieldwork Sites
News and Events for 2017
New publication
The Cemetery of Meir The Tomb of Niankhpepy the Black Report 38
By Naguib Kanawati, Lind Evans, Miral Lashien, Anna-Latifa Mourad and Ashraf Senussi with contributions by S Shafik, A. Suleiman and N. Victor.
Events for 2017
As details are available for Functions to be held in 2017 they will be posted here.
For more details and booking forms, see "Functions and Public Lectures".