Our people
Governance
Our team consists of the Director, Dr Henry Cutler, who leads a dedicated team of several research fellows. ​
​MUCHE operates within the broader organisational structure of the Faculty of Business and Economics (FBE), but is governed by the Director, Dr Henry Cutler, who reports directly to the Executive Dean of FBE.
We are supported by central university offices, including Marketing and Events, Public Relations, Human Resources, Research, and the Office of General Council. We have access to the full suite of university resources, including access to library services, electronic academic journals, specialist software and equipment.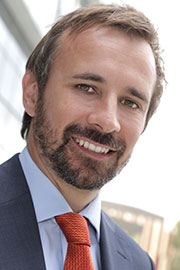 Centre Director
Dr Henry Cutler
Henry is the inaugural director of the Centre. Prior to joining MUCHE, Henry led the health economics team at KPMG, and was head of Sydney Health Economics and Social Policy Team for Access Economics. He also worked as a senior economic consultant at the Centre for Internal Economics for five years, and spent eight years in the debt, equity and derivative markets, both in Australia and the UK.​
Research team
Core Team
Name​
Research Interests​

Dr Henry Cutler
Centre Director​​

Phone: +612 9850 2998​
Email: henry.cutler@mq.edu.au​

Mental health​
Aged care​
Competition & choice​
Health care funding models​
Policy analysis​

Ross Bowman
Research Fellow

Phone: +612 9850 2913
Email: ross.bowman@mq.edu.au

Health technology
Funding models

Dr Zhiming Cheng
Senior Research Fellow​​

Phone: +612 9850 6021
Email: zhiming.cheng@mq.edu.au​

Workforce​
Wellbeing & happiness​
Happiness​
Applied econometrics​
Labour economics​

Dr Yuanyuan Gu
Senior Research Fellow​​

Phone: +612 9850 2091
Email: yuanyuan.gu@mq.edu.au​

Health economics
Choice modelling
Econometrics

Dr Mutsa Gumbie
Research Fellow​​

Phone: +612 9850 2997
Email: mutsa.gumbie@mq.edu.au​

Integrated care​
Non-communicable diseases​
Program evaluation​

Ms Emma Olin
Research Fellow​​

Phone: +612 9850 1412
Email: emma.olin@mq.edu.au​

Health technology assessment​
Integrated care​
Competition​
Patient reported outcome measures​

Dr Bonny Parkinson
Senior Research Fellow​​

Phone: +612 9850 2486
Email: bonny.parkinson@mq.edu.au​

Pharmaceutical policy​
Economic evaluations of healthcare​

Dr Liz Schroeder
Senior Research Fellow​​

Phone: +612 9850 2468
Email: liz.schroeder@mq.edu.au​

Economic evaluations ​
Literature review​
Modelling methods in health economics​
Perinatal research and population health​​
Professional staff
​

​Ashley Soytemiz​
Centre Manager​

Phone: +612 9850 2999​
Email: ashley.soytemiz@mq.edu.au​

​Meredith Lill​
Business Development Manager​

Phone: +612 9850 2902​
Email: meredith.lill@mq.edu.au​
Industry Advisory Committee
The Industry Advisory Committee (IAC) provides practical support and guidance to the Centre's Director and ensures the Centre's research is both relevant and transformative.
Chair
Adj.Prof Tony Coleman, Chair, Arts Health Institute, Board Member, AMP Limited​
Current members
Prof John Boyages, A/Dean International & Engagement, Faculty of Medicine & Health Sciences​
Prof Stephen Brammer, Exec Dean, Faculty of Business & Economics​
Mr Chris Crawford, retired, CEO of Northern NSW Local Health District​
Ms Elizabeth de Somer, Director of Policy & Advocacy, Medicines Australia​
Dr Maggie Haertsch, CEO, Arts Health Institute​
Prof Simon Handley, Exec Dean, Faculty of Human Sciences​
Mr Jim Hungerford, CEO The Shepherd Centre​
Ms Catherine Lourey, Deputy Commissioner, Mental Health Health Commission of NSW​
Adj. Prof Peter O'Byrne, former Managing Director, Austrade, Australian Hearing & Reckitt and Colman​
Mr Peter Warne, Chair Macquarie Bank, Member ASX Board, Chair of ASX Clear (Futures) Pty Limited, and Director of Securities Exchanges Guarantee Corporation and NSW Treasury Corporation.​