About Us
Centre for the Health Economy
The Macquarie University Centre for the Health Economy (MUCHE) is an applied research centre focused on investigating the Australian health, ageing and disability sectors at the macro level, with particular focus on the interdependencies of the systems with each other, and the broader community.
The primary objective of the Centre is to provide government, business, and not-for-profit organisations with world-leading independent and applied research, which can be used to inform public debate, assist government and business decision-making, and help formulate strategy and policy.
Vision
Our vision

A world where decision makers are empowered with applied, trusted and influential research into health and human services policy and systems.
Mission
Our mission

To deliver leading innovative research by operating professionally, collaboratively and sustainably.
Strategic Priorities
The Centre is working towards achieving seven key goals to ensure it realises its vision.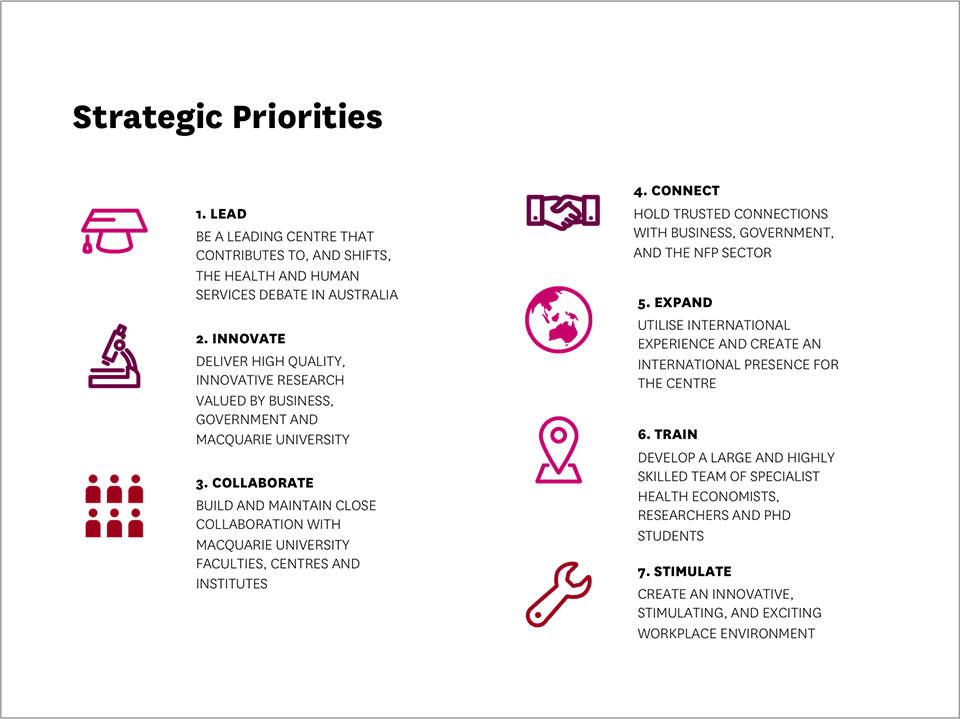 What we do
The Centre undertakes different types of research depending upon the area being investigated. The type of research work we do includes:
Economic Evaluation
Policy Analysis
Program Evaluation
Econometrics
Health Technology Assessment
Choice Modelling
The value we bring
The rapidly changing demographic requires an understanding of how best to address the challenges ahead to ensure sustainable health care services and infrastructure. Our key focus areas of study mirror the changing demographics.
Integrated Care
Mental Health
Health Technology
Aged Care, and
Disability
The primary objective of MUCHE is to produce research that contributes to public debate. We work closely with government, academia and industry to facilitate better informed decisions for policy in health and human services. We quantify the value of investments and policy change within an increasingly competitive environment. Currently our work falls within four main areas of study:
Funding
Performance
Competition
Workforce
In addition to the Centre's collaboration with the Faculty of Business and Economics and the Faculty of Human Services, MUCHE is complemented by a number of recent investments in health research and service delivery by the University. This includes:
A new private hospital owned and operated by Macquarie University on campus
The development of a Faculty of Medicine and Health Sciences
The relocation of the Australian Institute of Health Innovation (AIHI) from the University of NSW.
History
Ageing populations and increased health care costs have driven the need for more detailed economic information pinpointing the cost-effectiveness and cost-benefits of policy and health technology and in determining future societal needs.
In 2011 the Executive Dean of the Faculty of Business and Economics, Professor Mark Gabbott, was approached by a number of organisations regarding health economics research. Over the course of several months he received additional requests.
At the beginning of 2012 the Executive Dean decided to investigate the areas with unmet research needs and determine those ares which best suited the Macquarie campus offering. By 2013 the feasibility and scoping study undertaken by the Faculty was further refined through the support of the Dean of the Faculty of Human Sciences, Prof Janet Greeley, to incorporate its specialist allied health expertise.
In late 2013, the concept was put forward to the University Executive and approval to proceed was given. The Centre became one of a series of strategic projects aligned to the University's new strategic plan, "Our University: A Framing of Futures".
Over the course of the next twelve months, the Deans worked closely with academics in both Faculties to streamline the model and further develop the offering. As the Centre was to be staffed with experts in health economics, a search began worldwide to find the best people in their field.
In January 2015, Prof Gabbott welcomed the Centre's inaugural Director, Dr Henry Cutler, who was closely followed by a number of research fellows and associates.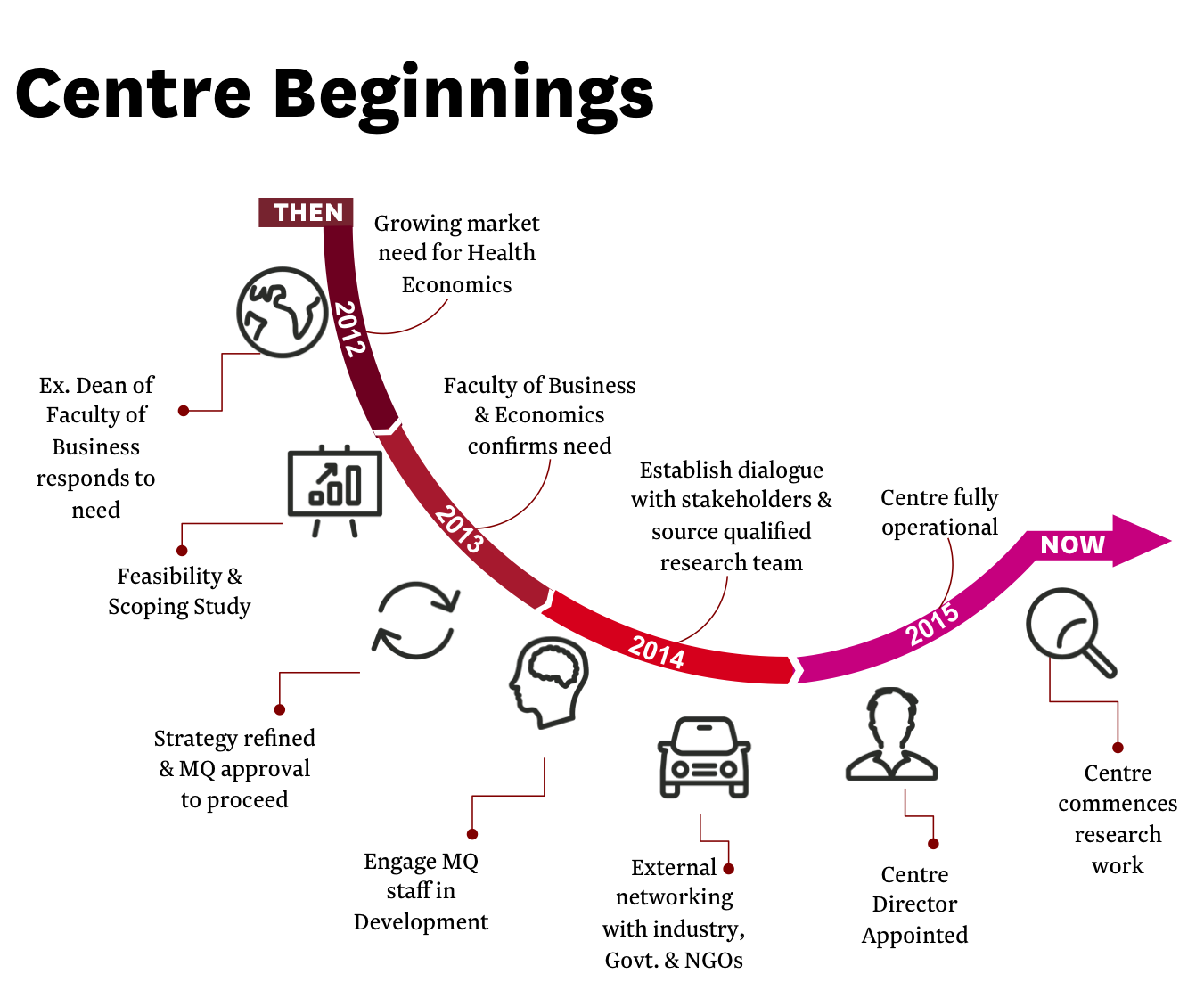 Industry Advisory Committee
The Centre works closely with the IAC to ensure our approach to delivering applied research meets the needs of the health economy. In addition to the Acting Executive Dean of Faculty of Business and Economics, Prof Kevin Jameson, and the Director of the Centre for the Health Economy, Dr Henry Cutler, the IAC is supported by the Faculty of Human Sciences through its Executive Dean, Prof Simon Handley.
Committee member biographies can be found below.
Governance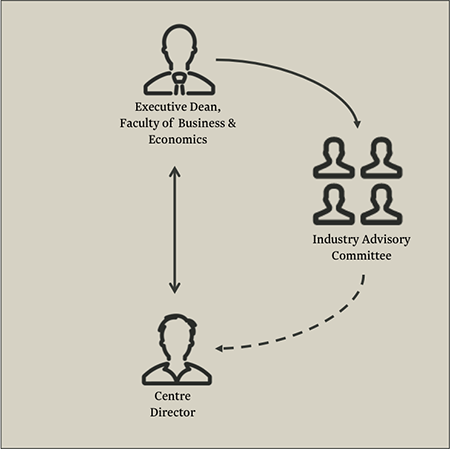 While MUCHE is an University research centre, it sits within the Faculty of Business & Economics (FoBE) as its primary focus is the health economy and the business of health.
The Centre reports to the Executive Dean of the FoBE and its activities are overseen by an advisory committee made up of representatives that reflect our key focus areas of research. These include finance, health services, clinical services, government, pharmaceuticals and business services.
The Industry Advisory Committee (IAC) provides practical support and guidance to the Centre's Director and ensures the Centre's research is both relevant and transformative.
Members of the Committee are appointed by the Dean of the Faculty of Business and Economics.
From time to time interim representatives with specialist expertise may be invited onto the committees at the discretion of the Executive Dean.
The Centre appointed four new members to the Committee in 2016, Ms Catherine Lourey, Mr Chris Crawford, Ms Elizabeth De Somer and Dr Maggie Haertsch adding expertise in clinical care, health administration, mental health and medicines.
2016 Committee members
Professor John Boyages, Associate Dean International & Engagement, Faculty of Medicine & Health Sciences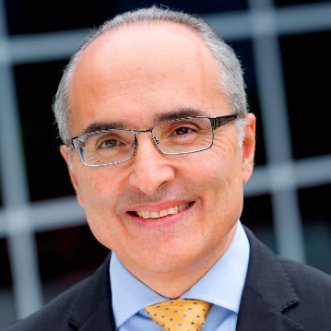 Professor John Boyages is a cancer specialist with 30 years experience in clinical diagnosis and treatment of breast cancer. He trained at Westmead and the Dana Farber Cancer Institute in Boston.
Professor Boyages is the Director of the Breast Oncology at Macquarie University Cancer Institute, Associate Dean, Corporate Engagement, Faculty of Medicine and Human Sciences, and a Professor of Oncology at ASAM. He also has worked with the Macquarie University School of Demography on target setting and capacity planning. Professor Boyages is responsible for the state Coordination Unit of Breast Screen NSW.
Professor Boyages published more than 135 research and clinical articles.
Dr Tony Coleman, Chair Industry Advisory Committee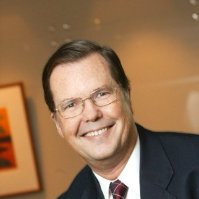 Tony is a non executive director and adviser to a number of leading Australian and international organizations. His background includes extensive senior management experience. Current roles include:
- Director of AMP Life Limited (& Chairman of the Risk Committee),
- Director of Antarctic Climate and Ecosystem CRC (& Chair, Audit Committee),
- Director of Arts Health Institute, and
- Advisory Board Member, Macquarie University Faculty of Business & Economics

From 2000 until 2008 he was Chief Risk Officer and Group Actuary of Insurance Australia Group (IAG), reporting to IAG's CEO and a member of IAG's Group Executive.
Prior to joining IAG, Tony was a Partner of PricewaterhouseCoopers (PwC) for 15 years. His career at PwC included both management roles leading large teams and building significant businesses of the firm, as well as a diverse range of business valuation, corporate finance advisory work for both public and private sector clients.
Tony is a past President of the Institute of Actuaries of Australia (IAAust) and a former winner of the IAAust's "Actuary of the Year" award. He has also held various leadership roles in the International Actuarial Association (IAA).
In recent years, Tony has also maintained an ongoing interest in climate change as a Director of Low Carbon Australia (LCA) which co-invested $100 million with the private sector in a range successful energy efficiency projects from 2010 to 2014. He also served as a Director of Max BUPA Health Insurance Limited (in India) from 2009 to 2015. Both LCA and Max Bupa were start-up entities when he joined their boards.
Mr Chris Crawford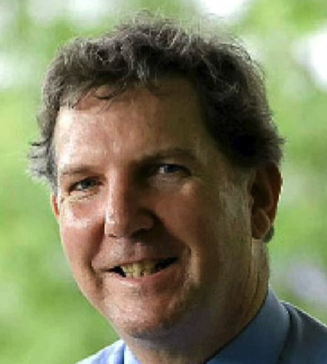 After working as a Solicitor for the major Law firm, then known as Allen Allen and Hemsley, Chris developed an interest in healthcare, while working for NSW Liberal Party Senator, the Hon. Peter Baume. Following the 1988 NSW Election, Chris became Chief of Staff to the NSW Health Minister, the Hon Peter Collins, before becoming a member of the Executive of the Southern Sydney Area Health Service, lead by Dr John Campbell as Chief Executive.

In 2000 Chris moved to Northern NSW to take on the role of Chief Executive Officer of the Northern Rivers Area Health Service, which covered a footprint reaching from Grafton to the NSW-Queensland border. Subsequently he was appointed Chief Executive of the North Coast Area Health Service, which covered an area stretching from the NSW-Queensland border to Port Macquarie. Later he was appointed Chief Executive of the Northern NSW Local Health District, which provided public health services in the Northern Rivers locality.

During his fifteen years of service on the NSW North Coast, Chris oversaw a major upgrade of the region's health services. This included redevelopments of Lismore Base, Grafton Base and The Tweed Hospitals, the construction of the new Byron Central Hospital, the development of Multipurpose Services at Kyogle and Nimbin and a HealthOne Service at Pottsville. When he concluded his time as Chief Executive, the services available in this regional area were much closer to the service levels in metropolitan centres than they were when he was first appointed as Chief Executive Officer.
Chris undertook his MBA at Macquarie University's MGSM.
Elizabeth de Somer, Director Policy and Advocacy, Medicines Australia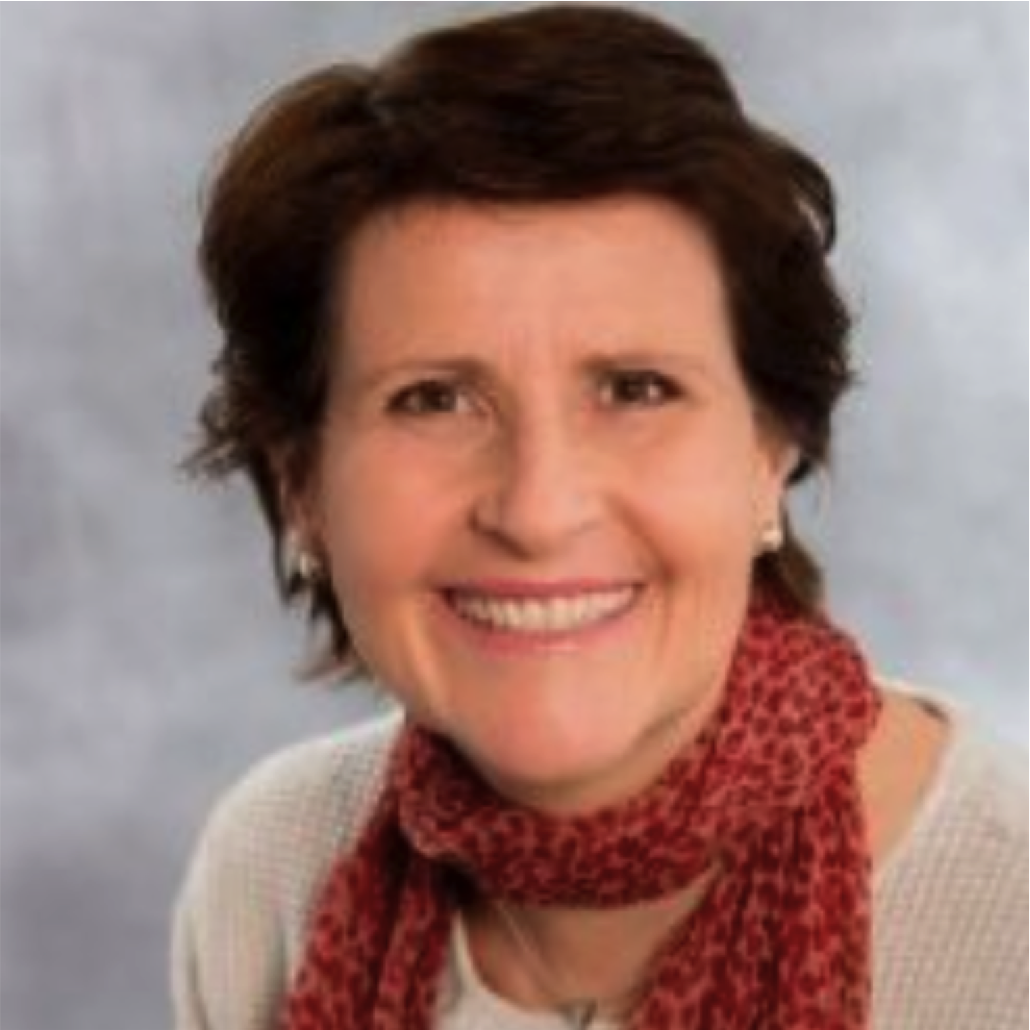 Elizabeth de Somer is leading the development of policy and advocacy of Medicines Australia, Australia's peak group representing the pharmaceutical industry. She serves on the Economics Sub Committee (ESC) and the Drug Utilisation Sub Committee (DUSC) of the Pharmaceutical Benefits Advisory Committee (PBAC) representing the pharmaceutical sector and provides advice to government through numerous reference groups as required. Elizabeth was also a part time lecturer at UNSW until 2012, where she taught on topics as part of the Master of Drug Development, and provides guest lectures at ANU and the University of Canberra
Dr Maggie Haertsch, Secretary & CEO, Arts Health Institute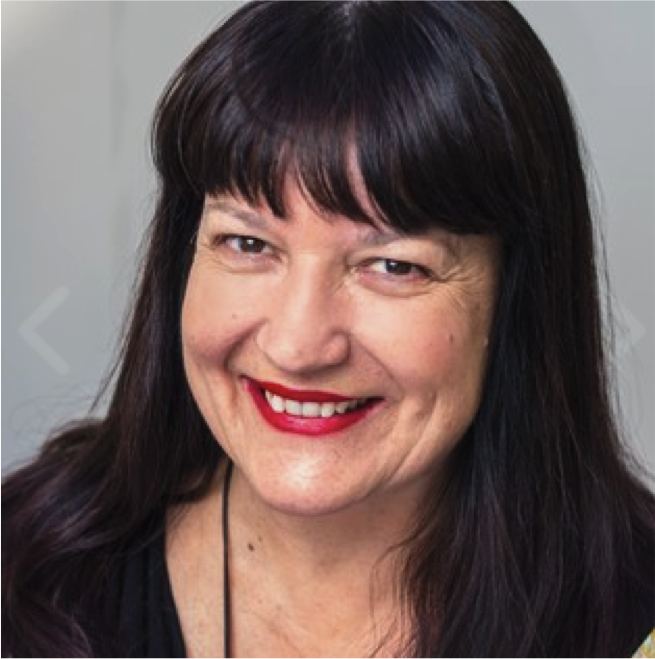 Dr Maggie Haertsch is a co-founder and CEO of the Arts Health Institute.
With over 30 years experience in the health care industry, Maggie began her career as a registered nurse and midwife and holds a PhD in Behavioural Sciences in Medicine. She has worked in a number of academic, teaching and research positions and undertaken roles as a health consultant in East Timor and remote areas of Australia with additional business experience in Australia, the UK and USA.
Maggie is passionate about improving lives through the integration of the arts into all aspects of health and aged care. Under her leadership she has introduced a number of arts in health initiatives and has grown the Arts Health Institute from a start-up to a major employer of artists nationally as well as increasing the Institute's research and education programs.
Maggie is the recipient of a number of awards, including Enterprise Woman of the Year and PricewaterhouseCoopers X-Factor award for best innovation contribution to Australian industry. In 2015, Maggie was a finalist in the United Nations Australian Association's Media Peace Prize Awards for her work promoting positive images of ageing and in the same year she was named in the Australian Financial Review and Westpac awards as one of the 100 Women of Influence.
Professor Simon Handley, Executive Dean, Faculty of Human Sciences
Professor Handley is the Executive Dean of Human Sciences since October 2015. Previously he was Head of the School of Psychology and Associate Dean at the University of Plymouth, UK. He holds a PhD Psychology from Cardiff University, and joined his current university in 1993 as a lecturer. Over the following 22 years he served in various roles including Head of Psychology, Associate Deanships (Faculty and Research), and Dean of the Science Faculty.
Prof Handley has an extensive research and publication record in the fields of reasoning and judgment and holds, among other responsibilities, the chair of the Economic and Social Research Council Future Research Leaders Commissioning Panel, and membership of the ESRC Training and Skills Committee.
Mr Jim Hungerford, CEO the Shepherd Centre
A qualified veterinarian, Jim has been the CEO of The Shepherd Centre since 2011 and is a director of WorkVentures Ltd., a charity dedicated to improving lives through new skills, access to technology, community contribution and fulfilling employment. As a member of the Faculty of Human Sciences' (FoHS) Advisory Board, Jim provides the Centre with a vital senior link and ensures our strategies are in alignment with those of the FoHS.
Prior to joining The Shepherd Centre, Jim held many senior management positions in the veterinarian and biotechnology sectors in Germany, the United Kingdom and the United States.
Prof Kevin Jameson, Interim Executive Dean, Faculty of Business and Economics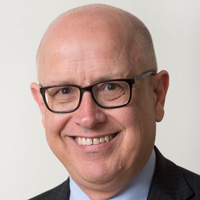 Professor Jameson has extensive experience teaching within the Masters in Applied Finance program, in addition to over 30 years global experience in the finance industry.
He is a currently a member of the Advisory Council of the Centre for International Finance & Regulation, and a member of the Editorial Board of JASSA: The Finsia Journal of Applied Finance. He has been the Australian Head of Capital Markets, Country Head for Japan and Regional Head of Treasury & Capital Markets for Asia (based in Tokyo) and Global Managing Director of Capital Markets (based in London) for a large UK banking and investment group.
Prof Jameson has also been a Director of the Sydney Futures Exchange (and Chairman of its New Products Committee), a Director of and advisor to several private investment businesses, and Chairman of a technology company specialising in products and services for the wholesale asset management industry, operating in Sydney, Europe and the US.
Ms Catherine Lourey, Deputy Commissioner, Mental Health Commission of NSW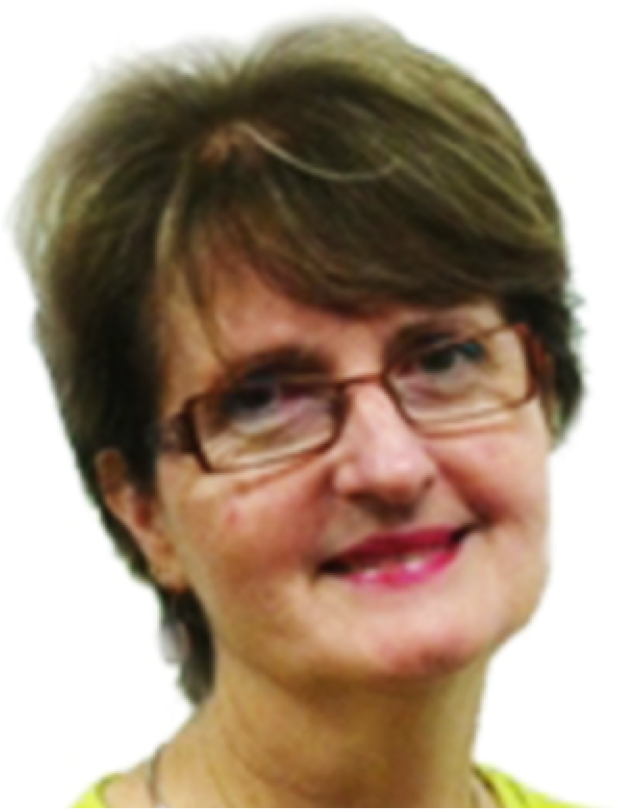 Catherine Lourey was appointed Deputy Commissioner (full time) at the Mental Health Commission of NSW in May 2016. Most recently, Catherine has held the position of Special Advisor at the NSW Commission, with her role integral in developing the One Year On progress report, delivered to the NSW Government in February 2016. Previously, Catherine held the position of Acting Deputy CEO of the National Mental Health Commission, where she managed the development of the 2014 national review of mental health services and programs. This landmark national review made 25 recommendations to the Commonwealth Government to guide mental health reform over the next decade, after reviewing 141 mental health programs funded by 15 Commonwealth departments. At this time Catherine also oversaw the development of the first Mental Health Census Linked Data set, linking the demographic characteristics to patterns of use of people accessing mental health services under the Pharmaceutical Benefits Scheme and Medical Benefits Schedule. Prior to that, in 2012 and 2013 Catherine lead the development of the ground-breaking National Report Cards on Mental Health and Suicide Prevention.
Catherine has 30 years of in-depth experience working in the health sector at the local, state and national levels, including over 10 years managing NSW's program of mental health service and capital planning, and prior to that a decade leading and undertaking health service planning and development at Western Sydney Area Health Service. Ms Lourey is a champion of reform and understands that success is achieved through harnessing the ideas and commitment of partners and collaborators, and intrinsically involves people with lived experience and their carers and supporters. She has a Bachelor of Town Planning (Hons) from the University of NSW and a MA (Hons) from Macquarie University where her research thesis investigated the mental health reform under the 'Richmond Program'.
Adjunct Professor Peter O'Byrne, Faculty of Business & Economics, Macquarie University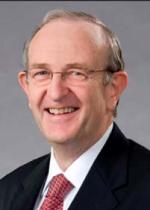 Peter has extensive experience in trade and investment development across Asia and the Pacific as Chief Executive of the Australian Trade Commission (Austrade) for almost eight years. He has been closely involved with international market development services including responsibility for trade offices in China, Japan, Papua New Guinea, Fiji, New Zealand and Europe as well as the sponsorship of Australian trade and investment in the Pacific Island countries. He has also had line management responsibility for the offices, companies and trading operations of the large consumer goods company Reckitt & Colman.
Peter's policy experience provides unique insights into community issues and the drivers of successful interaction between government, the broader community and business.
Mr Phillip Pogson, Director, The Leading Partnership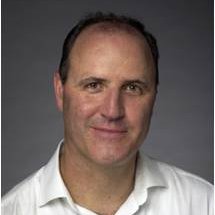 Philip is a director of The Leading Partnership, a management and advisory consultant firm. He boasts more than 15 years national and international experience across a huge range of organisations and business sectors including superannuation funds, private equity in Australia & New Zealand, ASX listings, SMEs, large infrastructure projects, Health, Medical Research, Pharmaceuticals and major Universities. As part of the University's Strategic Initiatives team, Phillip has been a part of the Centre's development from initial planning stages in 2013 through to its establishment.
Mr Peter Warne, Chairman, OzForex Group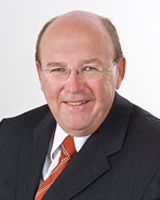 Mr Warne became Independent Chairman of Macquarie Group Limited on 1 April 2016 and was appointed Chairman of OzForex Group Limited on 19 September 2013. Mr Warne previously held the position of Executive Chairman and Chairman of Australian Leisure and Entertainment Property Group.
Mr Warne holds numerous directorships including Macquarie Bank Limited, Macquarie Group Limited, WHK Group Limited, SFE Corporation Limited, ASX Limited, Securities Research Centre of Asia Pacific Limited, Capital Markets CRC Limited, GESB Mutual Ltd and is a Member of the Advisory Board of the Australian Office of Financial Management.
An actuary by background, Mr Warne spent the 18 years prior to 1999 with Bankers Trust Australia Limited, where he developed an outstanding reputation. He was Head of the Financial Markets Group for 11 years before having an important role in the merger of Bankers Trust Australia Limited's investment bank with Macquarie Bank.
Mr Warne holds a Bachelor of Arts from Macquarie University. He is an Associate of the Institute of Actuaries (London) and holds a Certificate of Finance and Investment from the Institute of Actuaries, London.