Timothy Kyng, Business and Economics, Macquarie University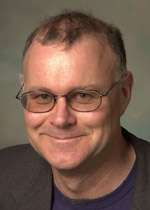 Title: Dr.
Position: Lecturer - Department of Applied Finance and Actuarial Studies
Qualifications: BSc NSW, MEc Macq., MStat NSW, FIAA
Contact Details
Ph: (61-2) 9850 7289
Fax: (+61-2) 9850-9481
Room: 614, building: E4A
Areas of Expertise
Financial decision making
Valuation of complex financial contracts
Finance education
Executive share option valuation
Application of mathematics and statistics to finance
Insurance and actuarial science
Profile
Tim Kyng completed a B.Sc degree in Pure Mathematics and a Master of Statistics degree at the University of New South Wales, and a Master of Economics degree at Macquarie University. He qualified as an actuary in 1993. His research deals with the assessment of risk using sophisticated computer-based mathematical models. Tim worked in the financial services industry for several years, gaining experience in investment, banking, and insurance. Prior to joining the staff at Macquarie in 1997, he was a consultant for Coopers & Lybrand, advising clients on financial risk management. The Institute of Actuaries of Australia appointed him the chief examiner for its professional examinations in Finance from 1996 to 1998, and again in 2002 and 2003.
Publications
Kyng, T, and Taylor, P. (2008) Graduates' Use of Spreadsheet Tools in Learning and Applying Financial Mathematics, Asian Social Science 4, 3. 66-77.
Kyng, T. (2009) Images and Barriers on the Road To Real Options Valuation, Modeling and Simulation Conference, Cairns.
Kyng, T. (2009) Valuation of Multivariate Contingent Claims Using the Multidimensional Binomial Model, Hawaii International Conference on Statistics, Mathematics and Related Fields, Hawaii.

Kyng, T. (2008) Valuation of Executive Share Options using the Hull White Approach, Quantitative Methods in Finance Conference (QMF), Sydney.

Kyng, T. (2008) Graduates' use of spreadsheet tools in learning and applying financial mathematics, 40th Anniversary of Actuarial Education in Australia Conference, Macquarie University, Sydney.

Kyng, T. (2008) The effectiveness of Microsoft Excel as a tool in teaching and learning financial and actuarial mathematics, Learning Excellence and Development (LEAD) Symposium, Macquarie University, Sydney.
Research Interests
Corporate Finance;
Option pricing theory;
Measurement and Management of Financial Risk;
Capital Adequacy of Financial Institutions
Teaching
ACST827: Corporate and Structured Finance
ACST829: Capital Budgeting and Financial Modeling
ACST828: Options, Futures and Derivatives