Shuping Shi, Business and Economics, Macquarie University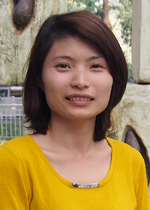 Title: Doctor
Position: Senior Lecturer - Department of Economics
Qualifications: Ph.D. (ANU)
Contact Details
Ph: (61-2) 9850 8501
Room: 441, building: E4A
Social Media
Areas of Expertise
Time Series Analysis, Financial Econometrics, Bubbles and Crises
Publications
Refereed Journal Articles
Identifying Speculative Bubbles with an Infinite Hidden Markov Model, Journal of Financial Econometrics, forthcoming (with Song, Y).
Testing for Multiple Bubbles: Limit Theory of Real Time Detectors, International Economic Review, forthcoming (with Phillips, P. and J. Yu)
Specification sensitivity in right-tailed unit root testing for explosive behaviour, Oxford Bulletin of Economics and Statistics, forthcoming (with Phillips, P. and J. Yu).
The divergence between core and headline inflation: Implications for consumers' inflation expectations", Journal of Macroeconomics, 2013, 38: 497-504 (with Arora, V. and Gomis-Porqueras, P.).
Specification Sensitivities in the Markov-Switching Unit Root Test for Bubbles, Empirical Economics, 2013, 45(2): 697-713.
An application of models of speculative behaviour to oil prices, Economics Letters, 2012, 115: 469-472 (with Arora, V.).
Working papers
Testing for Multiple Bubbles 1: Historical Episodes of Exuberance and Collapse in the S&P 500 (with Peter C.B. Phillips and Jun Yu)
A New Test for Asset Price Bubbles with an Application to the Oil Price, (with Vipin Arora)
The Implosion of Economic and Financial Bubbles (with Peter C.B. Phillips)
A Note on Linear Approximation in Tests of Asset Price Bubbles (with Vipin Arora)