Biomolecular Frontiers Research Centre (BMFRC)
The Biomolecular Frontiers Research Centre brings together national and international researchers in the molecular and cellular analysis of living systems.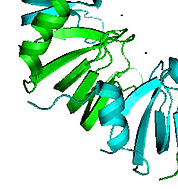 Our multidisciplinary framework:
links leaders in genomics, proteomics, glycomics, bioinformatics and structural biology
fosters advances in systems-wide biology
brings diverse applications to the marketplace.
Highlights 2015
Congratulations to the MU iGEM team for bringing home the gold for the second year in a row, for their project Solar synthesisers: a synthetic biology solution to the global energy crisis.
The ARC Training Centre for Molecular Technology in the Food Industry, led by Professor Paul Haynes is a highlight coming out of the BMFRC and is continuing exciting research in 2015. For projects and more information go to the website.
The Synthetic Biology Consortium, led by Professor Ian Paulsen continues its work on the Yeast 2.0 Project. Many members of the BMFRC are actively working on projects. More details available on their website.
Highlights 2014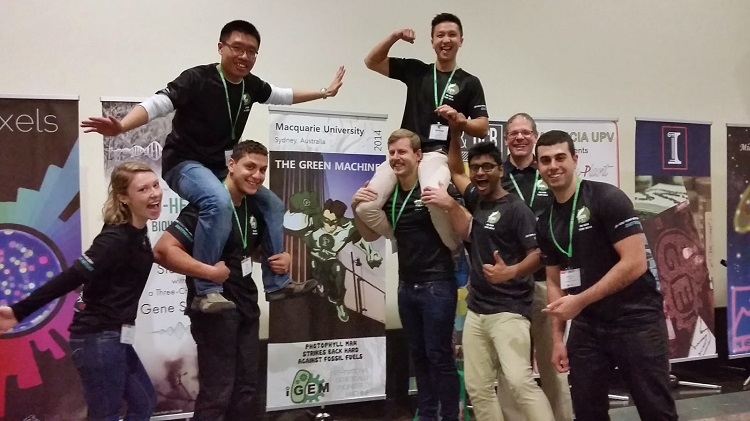 Congratulations to our GOLD winning MU iGEM team at the world championships in Boston with their project "Photophyll – The Green Machine".
Announced as a successful 2014 ARC Australian Laureate Fellowship Recipient. His project is titled "Building virtual cyanobacteria: moving beyond the genomics era". The project will establish a new understanding of complex biological systems through the development of computational models of single cells and global ecosystems. This project will focus on globally important photosynthetic bacteria that underlie the entire marine food web. It will characterise their diversity and abundance across Australia's marine habitats and unravel the genetic basis for their adaptation to different environments. This data will be integrated with biochemical and physiological studies to create quantitative models at the cellular and global ecosystem scales, leading to the development of the new biomonitoring technologies, which combined with these models, will enable assessment of the health of Australia's marine ecosystems. Funding is for 5 years.
Synthetic Biology Group
Yeast 2.0 Project is backed by $1million in funding from the NSW Office of the Chief Scientist and Engineer and NSW Department of Primary Industries with additional funding from Bioplatforms Australia via support from the Australian Government.
Macquarie University Investigators: Prof Ian Paulsen will lead the group which include Prof Helena Nevalainen, Prof Robert Willows, Dr Louise Brown and Prof Nicki Packer.
Macquarie University, in partnership with the Australian Wine Research Institute (based in Adelaide), has been announced as the lead organisation in this international project. The project will focus on utilising synthetic biology tools to build the world's first synthetic eukaryotic genome.
Australian Research Council (ARC) – Training Centre for Molecular Technology in the Food Industry
Investigators: Haynes, Prof Paul A (Director); Packer, Prof Nicolle H; Nevalainen, Prof Helena K; Paulsen, Prof Ian T; Willows, A/Prof Robert D; Raftos, Prof David A; Molloy, A/Prof Mark P; Te'o, Dr Valentino S; Atwell, A/Prof Brian J; O'Connor, Dr Wayne A; Quail, Dr Kenneth J; Hobba, Dr Graham D; Ball, Dr Malcolm S.
Organisations: Macquarie University; NSW DPI; Grain Growers; Agritechnology Pty Ltd; Gratuk Technologies Pty Ltd
Project Summary: Society needs new approaches for solving the difficulties of providing enough food for the future. This Training Centre will train young scientists in the application of applying molecular analysis skills to solve specific problems that the food industry faces in the whole process of taking food production from "field to fork".
Visit Australian Research Council (ARC) – Training Centre for Molecular Technology in the Food Industry website.
The Centre for Nanoscale BioPhotonics
Lead by University of Adelaide with the following Macquarie University Chief Investigators, Professor Jim Piper, Prof Ewa Goldys, Prof Nicolle Packer and Prof Dayong Jin, ARC Centre of Excellence – Centre for Nanoscale BioPhotonics.
Organisations: University of Adelaide, Macquarie University, RMIT, SAHMRI
The research at the Centre for Nanoscale BioPhotonics is organised in 4 interconnected research themes:
Illuminate – creating novel light sources for interrogating biomolecules
Recognise – creating smart surfaces for photonic structures and nanoparticles
Measure – creating nanophotonic architectures customised to enhance light-matter interactions at the nanoscale for biological measurement
Discover – identifying specific molecular changes for measurement using advanced molecular sensors
And three biologically driven challenges at the forefront of current research
The Spark of Life – measuring embryonic metabolism
Origins of Sensation – the role of immune signals in sensation
Inside Blood Vessels – measuring nitric oxide in functional blood vessels
These challenges have been selected because they pose measurement questions that cannot be addressed with existing technologies. They provide a context in which we can explore and extend the limits of the science, and a pathway for evolving research outcomes within each theme in directions that will enable translation and impact.
Highlights
2014 Funding Highlights
ARC Centre of Excellence for Nanoscale BioPhotonics – lead by University of Adelaide. Macquarie University Chief Investigators are: Prof Jim Piper, Prof Nicki Packer, Prof Ewa Goldys and Assoc Prof Dayong Jin. $23M
Cancer Institute of NSW, 2014 Early Career Fellowship was awarded to Dr Morten Thaysen Andersen to research Proteins and cancer development. $599K
ARC Discovery Grant commencing 2014 was awarded to Prof Ewa Goldys and Asocc Prof J Dawes. $405K
ARC Linkage Project Grant commencing 2014 was awarded to Assoc Prof Dayong Jin, Dr Anwar Sunna, Prof Ian Paulsen, Prof Jim Piper, Prof Ewa Goldys, Prof Keith Stanley. $370K