Healthcare Reform, Quality and Safety | News | AIHI - Australian Institute of Health Innovation
Edited by
Jeffrey Braithwaite
, Macquarie University, Australia,
Yukihiro Matsuyama
, Canon Institute for Global Studies, Japan,
Russell Mannion
, University of Birmingham, UK and
Julie Johnson
, Northwestern University, USA,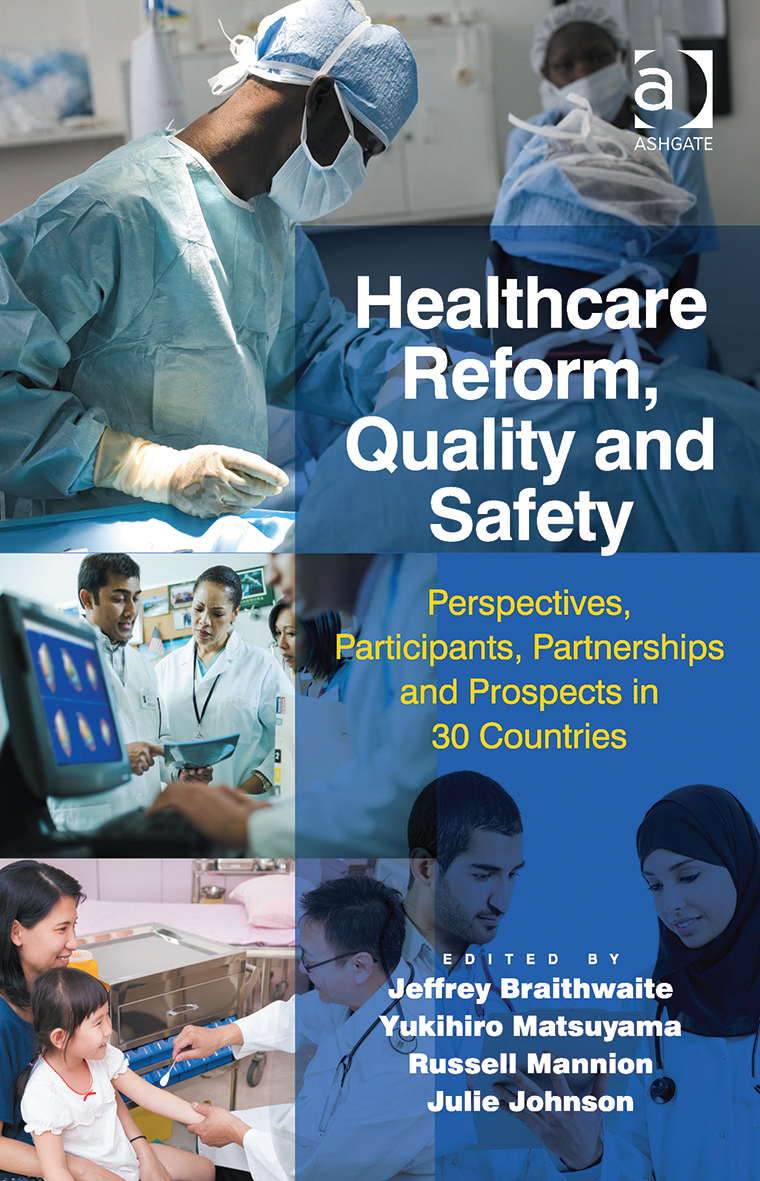 'Healthcare Reform, Quality and Safety' is a compendium of the current 'state of the art' in global healthcare reform. It looks at the ways reforms have developed in 30 countries, and specifically the impact national reform initiatives have had on the quality and safety of care. It explores how reforms drive quality and safety improvement, and equally how they act to negate such goals. This is a unique opportunity for the cross-fertilization of ideas on an international scale.