Tales from the (almost) front line – What's clinical governance in reality? | Event | AIHI - Australian Institute of Health Innovation
TITLE
Tales from the (almost) front line – What's clinical governance in reality?
ABSTRACT
Current issues in Clinical Governance will be described through case studies and practical examples. Topics to be covered include
1. Incident management and reporting – from the perspectives of a local hospital, statewide system implementation, private hospitals and governance system level.
2. Data versus information – what is a safe hospital?
3. Medical staff issues including credentialing and defining the scope of clinical practice operation of the National registration scheme and its application in NSW
SPEAKER PROFILE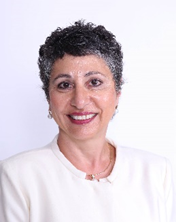 Dr Annette Pantle, MBBS, MPH, FRACMA, FAAQHC, FAICD is an experienced clinician and senior executive with experience across all sectors of the health system in Australia including general practice, public and private hospitals, aged care, government and policy.She was the inaugural Group General Manager Clinical Governance and Chief Medical Officer for St Vincent's Health Australia. Prior to this she held a senior executive role at the NSW Clinical Excellence Commission, driving change to improve health care quality across the NSW. In this role Annette was responsible for the development and implementation of clinical quality improvement projects and programs across all 220 hospitals in the state, incorporating evidence into practice. Annette's experience and expertise in clinical governance was pivotal in the development and implementation of an electronic incident management system across all health facilities in NSW through clinician engagement. This role built on her operational hospital management experience as a metropolitan hospital medical administrator. As a clinician, Dr Pantle has extensive experience in rural general practice. She is the Immediate Past President of the Australasian Association for Quality in Health Care leading a small not for profit member-driven organisation. She is a former Board Director of the Garvan Institute of Medical Research and currently a Board Director of the Royal Australasian College of Medical Administrators (RACMA) and a member of the NSW Medical Board. In 2013 she was appointed by Qld Health as an independent clinical governance specialist to undertake a review of a tertiary/quaternary health service under Part 9 of the Hospital and Health Boards Act 2011.
Date: 25 August. 2015
Time: 12 noon – 1pm
Venue: Level 1, 75 Talavera Road Macquarie University
Chairperson: Professor Jeffrey Braithwaite
To register for this seminar please click here.