Study at AIHI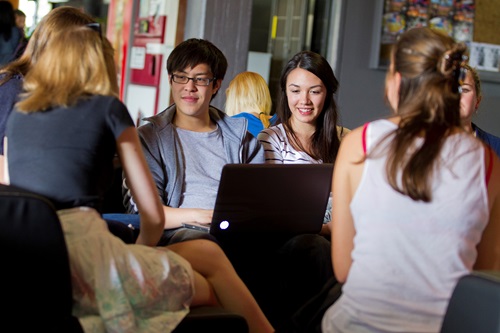 AIHI offers a unique program of multidisciplinary research training encompassing information, communication, cognitive and organisational science to support health service and biomedical innovation. You can choose from undergraduate projects or postgraduate programs and scholarships are available.
Undergraduate projects
Masters programs
PhD programs
Scholarships
Current scholarship opportunities
There are scholarships available for particular courses.
Undergraduate projects
Study projects are available under the PACE program.
For more information
If you have any further questions, please contact the Faculty PACE Officer by email pace.health@mq.edu.au
Postgraduate programs
Our postgraduate programs allow candidates to undertake advanced research leading to a Master's or PhD degree under the supervision of experienced senior research staff in one of AIHI's research areas.
Find out more about Macquarie University programs.
How to apply
If you are interested in pursuing a postgraduate research degree with the Australian Institute of Health Innovation, please follow the following steps:
Step 1: Ensure you meet the entry requirements
Step 2: Find a supervisor
A list of all AIHI staff is available here
Step 3: Prepare research proposal
Step 4: Scholarships
Step 5: Submit application
For more information
If you have any further questions, please contact the HDR and Administrative Officer by email aihi.hdr@mq.edu.au or by phone +612 9850 2239.
AIHI specialist areas of research
Choose from our specialist areas of research within each of the Centres.
Centre for Healthcare Resilience and Implementation Science
Appropriateness of care
Complexity science
Health outcomes
Human factors and resilience
Implementation science
International health reform
Sustainable health systems
Cross cutting global themes: Patient safety; Improvement studies; Multi-disciplinary teamwork; Behaviour change.
eHealth
Artificial intelligence (AI) in healthcare
Patient safety informatics
Health analytics
Consumer informatics
Computable evidence lab (decision support)
Evidence surveillance
Centre for Health Systems and Safety Research
Diagnostic informatics
Electronic decision support and human factors in healthcare
Medication safety and eHealth
Work innovation, communication and eHealth
Safety and integration of aged and community care
Primary care safety and digital health