Macquarie arts alumni with 2SER cleans up at the New York Radio Festival Awards
22 June 2017
Community radio station 2SER 107.3 along with Macquarie alumni have been awarded for producing some the world's best work in radio broadcasting at this year's New York Radio Festival Awards.
More than 30 countries including large national and international broadcasters like ABC, SBS, CBC, BBC and Swedish Radio vied for global radio broadcasting honours.
Despite the tough competition 2SER has been awarded both Gold and Silver awards in the category of Information and Documentary for programs Think: Health (Gold radio winner) and Think: Digital Futures (silver radio winner). Think: Sustainability was a finalist in the awards.
Macquarie Faculty of Arts alumnus, Jake Morcom, is one of the producers of the programs, and is in New York to accept the awards. He graduated from a Bachelor of Arts – Media in 2016, and started his radio career by volunteering at 2SER.
"It's such an honour to be nominated at such a young age, and it was through Macquarie University that I found an interest in radio."
Josh Nicholas is the former producer of Think Digital Futures; he graduated from a degree in Bachelor of International Study, majoring in economics. Josh also found radio through 2SER.
Melanie Withnall, 2SER Station Manager said: "We are over the moon to be awarded for making some of the world's best work in radio broadcasting. Seeing recent graduates achieve on the world stage is amazing! These awards are testament to the work of all the 2SER team."
A delegation from 2SER travelled to the US to attend the awards ceremony held in New York.
Filed under: Uncategorized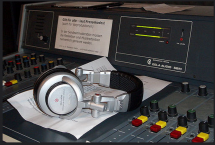 Media contact
02 9850 1039
View by category