Benefits of PACE
PACE is mutually beneficial for students, partner organisations and Macquarie University. As a PACE partner you will connect with highly motivated, capable, and work ready students, an innovative group of academics and a community of inspiring partner organisations.
Benefits of hosting PACE students
PACE students bring their contemporary knowledge, skills and fresh ideas to partner organisations. They help you to undertake projects that might otherwise not be possible. Through practical experience these students also become more attuned to industry, community and workplace needs, helping to develop them for the future workforce.
PACE units are part of all Macquarie undergraduate degrees. This means that the range and mode of delivery of activities are very diverse. So no matter what set of skills or support your business requires PACE will be able to match the right student to your needs.
PACE gives partners access to skilled, well-rounded potential employees, and both partners and students have the opportunity to 'test the waters' for potential recruitment. Our PACE stories gallery, below, highlights some of the valuable PACE activities students have worked on with partner organisations.
Build your professional networks
Our 2500+ partner organisations from local, regional and international spheres span all sectors of the economy and society across private, public, community-based and not-for-profit sectors. As a growing and prosperous community, our partner organisations have the opportunity to form collaborative networks both with Macquarie and with other PACE partners.
If you have a project in mind which could benefit from the input and help of another PACE partner, please contact the PACE team.
A pipeline to employability
PACE provides partner organisations with a pipeline to a future workforce of well-rounded recruits who understand your organisation's industry and work environment. When it comes to hiring you'll be able to select from the highest achieving graduates with well developed employability skills.
Research collaborations
At Macquarie, we believe that good research should be linked to practical outcomes. We are keen to collaborate with our partners to develop research projects that organisational objectives. Partner organisations may collaborate in a wide range of projects with PACE students, academics and researchers. Find out more about PACE research opportunities.
Macquarie University is deeply appreciative of the wonderful contribution that our PACE partners make to student learning.
Lindie Clark, Academic and Programs Director, PACE
Slideshow presentation
The following slideshow can be cycled through displays. Depending on screen reader and browser combination, they may present one at a time or all at once. Additionally, when the slideshow has keyboard focus, the left and right arrow keys can also be used to navigate the slides.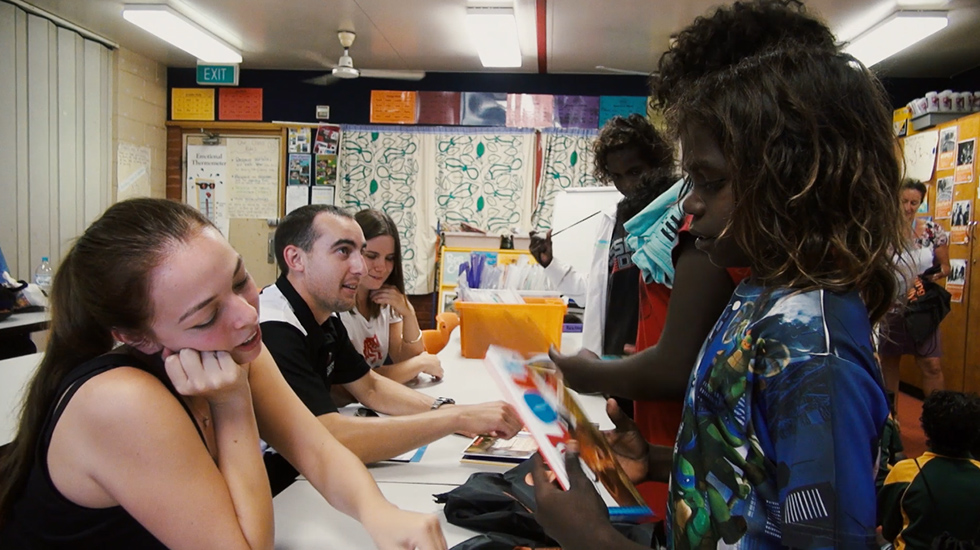 End of slideshow