A taste of our past and current activities
BIOL388: Students from Advanced Biology have undertaken activities as far afield as Jordan (with AVI), and in Hong Kong and Thailand, whilst some worked closer to home.
CBMS308: Students undertaking Chemical Analysis II visit laboratories around the region; from small specialist enterprises to the large CSIRO facilities.
FOSC300: Professional and Community Engagement in Science. As a Faculty PACE Unit, it provides students of any undergraduate degree program the unique opportunity to combine classroom learning with a tailored PACE activity that matches their interests and skills. Activities to date have included:
Assisting with the coordination of the Australian Museum's Science in Schools event
Volunteering in various wildlife and marine parks
Undertaking a sustainability assessment for an operator of Aged Care homes
Mining consultation at Kingsgate-Bowdens Silver Mine
Researching marine mammal conservation off the coast of Sri Lanka
Student stories
BIOL392 | Greensteps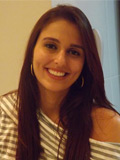 Alessandra Pavolin Pissolati Ferreira | BIOL392
"I've gained experience working with sustainability, a thing that I've never done before. This experience has changed my life, because now I've decided what I want to do for life: work in this field."
- Study Abroad Student
COMP355 | Information Technology Project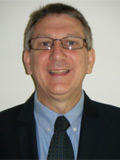 Ronald Hancock | COMP355
"Capstone is the very word to describe this unit. It caps off the study program of my degree and acts as transition between university and employment."
- Bachelor of Information Technology
ENGG400| Engineering Industry Experience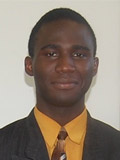 Tianosi Akerejola-Eminefo | ENG400
"ENGG400 helped me to see first-hand what is done in industry, and how some of the skills and topics learnt at University are used in an industry setting. The PACE experience taught me to take each opportunity as it arises and to always be inquisitive and have a desire to learn."
- Bachelor of Engineering
ENV301 | Environmental Management Project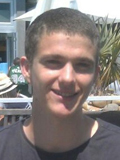 Sam Shumack | ENV301
"It's a fantastic opportunity to choose your own adventure. And to work on something that has real world applications and can potentially make a difference."
- Bachelor of Science
ENVG461| Planning Experience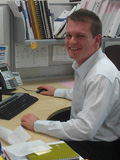 Vincent Alberti | ENVG461
"The planning placement was a great experience for me, as it gave me the opportunity to put theory into practice, by undertaking many projects and set tasks. It helped me gain further knowledge and understanding about the broad concepts in planning, at the same time giving me the opportunity to network with other planners and to make contacts"
- Bachelor of Planning
FOSC300 | Professional and Community Engagement in Science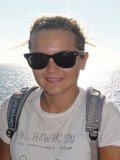 Assunta Macolino | FOCS300
"Through FOSC300 I undertook a research project at the Sydney Institute of Marine Science from March until June 2014. FOSC300 gave me the opportunity to put the theory I had learnt at university into practice which most units don't incorporate. I found the reflection modules really helped with this unit, I had never heard or practiced this kind of behaviour while in high school or university.
I think students should think really hard about their organisation choice, taking into account how beneficial it will be to their career aspirations."
- Bachelor of Biodiversity and Conservation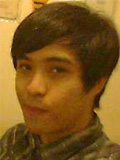 Kerwin Abinoja | FOCS300
Worked with The Whiddon Group, a NSW-wide aged care provider to determine the organisation's carbon footprint, thereby assisting them with developing their environmental sustainability plan.
Faculty of Arts and Faculty of Science and Engineering - Highly Commended Award for PACE in 2012.
"My PACE activity enabled me to learn how to use the knowledge and skills that I have gained in my university studies to solve real-life problems that are relevant to my academic field."
"FOSC300 was an excellent complement to my environmental-related degree specifically because my PACE activity focused on environmental sustainability. This enabled me to undertake a project that not only interested me, but was also highly relevant to what I was studying in university and to my future career pathway."
- Bachelor of Science, Majoring in Environmental Earth Science, Majoring in Environmental Management, Majoring in Human Geography
Elisa Bruning | FOCS300
Volunteering at Manly Sea Life Sanctuary, assisting the aquarists with daily duties including feeding and monitor the animals. ("I do a little bit of everything, except for the dangerous bits!")
"I'm very happy that I enrolled in FOSC300, I'd go as far as to say that it should be a compulsory core unit for every student going into the workforce. Even students intending to focus on research would benefit from the social inclusion and ethics modules. The fact that you get 3 credit points is just the icing on the cake as far as I am concerned. The unit amongst other things has given me a sense of confidence going into the workplace and a place to debrief and voice any concerns if need be. It's just great"
Another of Elisa's sea creatures is featured on a short video: "Tassie is a stingray. She arrived at the sanctuary when she was very young after an accident with a fishing boat. Her broken jaw means that she cannot be released but she is happy. She gets all the left over fish at the end of the day and as you can see she's very happy about it and always waiting for you"
- Bachelor of Marine Science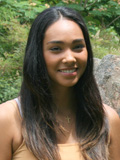 Vanessa Giampetro | FOCS300
Undertook a PACE International project - Peru's Challenge.
"I've discovered a lot about myself as a person and how I handle certain things in certain situations. I've learnt the importance of open and honest communication as well as how to be more tolerant and patient. I learnt about a whole new culture and way of life and most importantly have changed my perspective on the way I view life and become more open minded. The list goes on!"
"I would definitely recommend FOSC300 to other students… FOSC300 has a lot to do with improving our capabilities as students and recognising other ways of learning. Whilst it is a self-directed unit, there is plenty of assistance available both online and through your tutor. The workshops are informative and prepare you well in advance for your assignments."
- Bachelor of Arts in Cultural Studies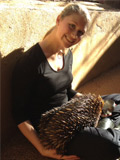 Claire Burgess | FOCS300
Wild Life Sydney Zoo
"It was an amazing experience to be able to transition what I had learned in the classroom to a real life context… I have been accepted into post-graduate Honours in Zoology next year in South Africa and hope to conduct a research study on captive lion behaviour."
- Bachelor of Science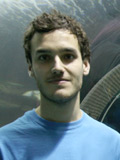 Ben Buchan | FOCS300
Volunteering at Manly Sea Life Sanctuary
"I feel I gained first hand experience, and learnt new skills that would not have been possible for me to learn without volunteering at Manly. I believe I have enhanced my skill set and made myself more employable."
- Bachelor of Marine Science
Aviva Israel | FOCS300
Worked at the Australian Museum on a collection digitization project
"Through this position I learned delicate specimen handling procedures and lots of new computer skills from working with the museum database. This is a relatively new and innovative project with its main co-ordinator talking about it internationally to other large metropolitan museums."
"FOSC300… prepares students for the workforce very effectively. It also allows students to put into practice their knowledge of theory learnt at university in their desired field. This is really valuable as it helped me put the information I had gained into a context and also motivated me by reminding me what I was spending all this time studying for."
- Bachelor of Science
Raphael Laghi | FOCS300
Worked with Ku-ring-gai Council on a study of keeping native bees.
"Overall, I am very glad I took FOSC300 last semester. It stimulated me to apply the knowledge and skills gained throughout my degree to issues happening outside academia. In this way creating, in my opinion, an important 'bridge' between university, and the community, two spaces that should never be separated. My objective for the future is to stay in academia and get involved in research. Hence, the way that FOSC300 and my PACE activity will help me is firstly by the understanding that I gained throughout the module of the connection and responsibility that the academia has to the broader community and the living environment in general. Hence, it will be my objective, as an academic, to find ways in which I can give back to the community and to the living environment. By searching for ways that my research topic can benefit and be benefited by symbiotic engagement with the community."
- Bachelor of Science
Jessica Sachse | FOCS300
Undertook a PACE International project - India: Restless Development
Faculty of Science and Engineering - Highly Commended Award for PACE in 2012.
"…India was a life changing experience for me. It taught me to change my perspective about a lot of things, and to really value the opportunities that I have been given. Being in India made me challenge myself in ways that I never would have otherwise. I learnt that social inclusion and ethics are fundamentally important when internationally communicating. I have learnt skills that I most certainly will use for the rest of my life."
- Bachelor of International Communication
ISYS358 | Business Information Systems Project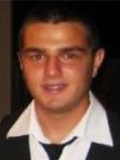 Richard Maroon | ISYS358
"ISYS358 Students will gain first hands experience of working in an agile Systems Development Life Cycle (SDLC) involving producing project documentation and developing the system that has constrained deadlines. While it may be stressful to work in those deadlines, I guarantee that this is one of the best experiences you will have and you must able to work hard and communicate with the client as well as behave ethically."
- Bachelor of Science majoring in Business Information Systems