Department of English
English offers two undergraduate majors — English Literature and Creative Writing — and postgraduate studies in these areas and in Children's Literature. English study trains students to understand how texts work, and how to think and write clearly. Because it focuses on language use, form and content, this study improves skills in reading, analysis, interpretation and communication. Because it deals with texts as they function within particular cultures, the study of English and writing teaches students to understand novels, drama, creative writing, life-writing, visual texts, children's literature, and non-fiction in their cultural contexts, from the medieval to the present day.
The study of English Literature, Children's Literature or Creative Writing provides the opportunity to acquire skills in communication and evaluation, flexibility and independence of judgement — skills that are essential for many careers. Read more about us
News and events
Dr Victoria Flanagan from the Department of English moderated the panel "Is this just a fantasy?", on the prevalence of dystopian literature for young adult readers, at the All Day YA series of events sponsored by Macquarie University at the 2016 Sydney Writers' Festival last week. The festival is one of the largest of its kind worldwide, attracting hundreds of Australian and international writers. Overall attendance at the festival reached nearly 110,000 at the 300 live events in and around the city and Walsh Bay.
In addition to Dr Flanagan, a number of other Macquarie academics were involved with various events at this year's Festival, and the University's sponsorship allowed one of our third-year Arts students to take up a coveted internship opportunity with the event.
Images below courtesy of SWF 2016 All Day YA
Slideshow presentation
The following slideshow can be cycled through displays. Depending on screen reader and browser combination, they may present one at a time or all at once. Additionally, when the slideshow has keyboard focus, the left and right arrow keys can also be used to navigate the slides.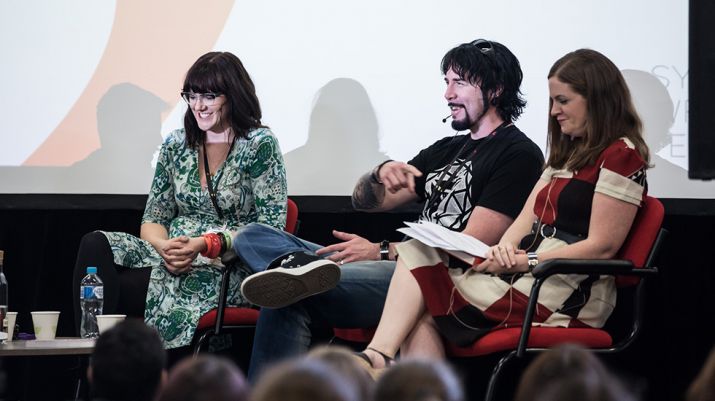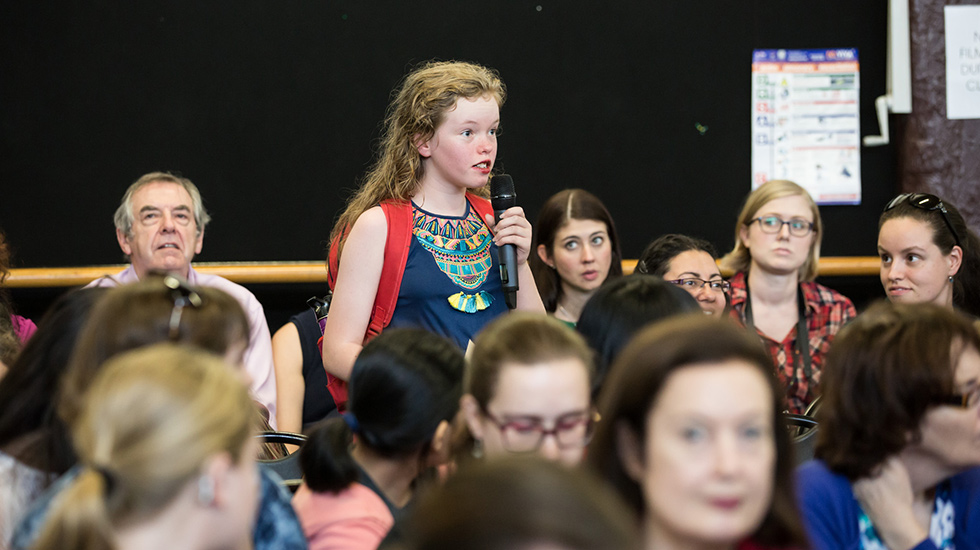 End of slideshow